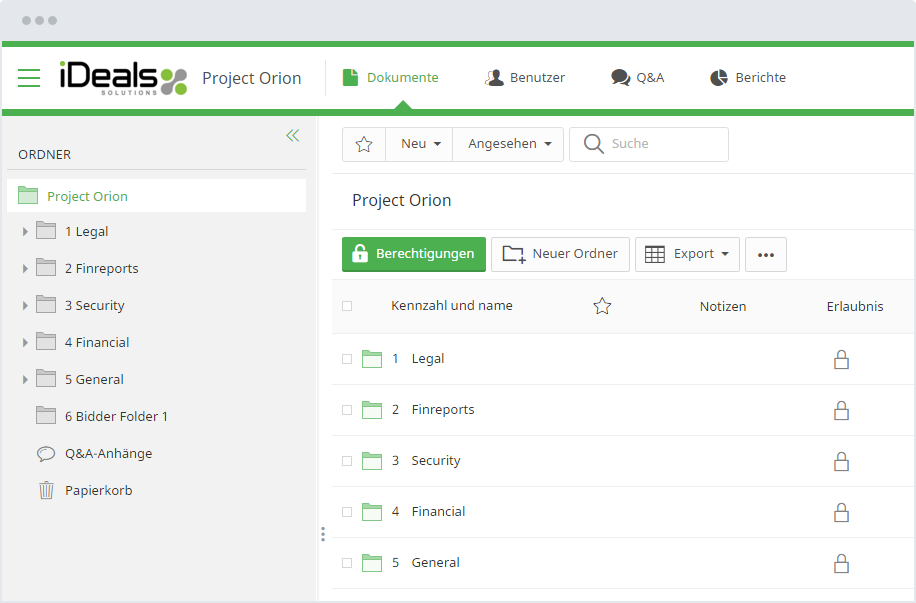 iDeals™ has released fully localized German, Japanese and Portuguese versions of its flagship product, iDeals™ Virtual Data Room (VDR).
Already used by finance, banking, real estate enterprises all over the world, the virtual data room offers a new level of user experience and usability.
The new release streamlines and simplifies language adoption for customers in German, Brazilian and Japanese markets. This is a major achievement of iDeals' strategic growth plan with a focus on secure enterprise collaboration markets in these regions.
iDeals™ Virtual Data Room also supports automatic translation of document index into the preferred language of the users. This unique functionality straddles the language barrier between deal owners and interested parties involved, which helps streamline cross-border deals. For example, deal owners from Brazil can create a document index in Portuguese while the bidders in the US or the UK will see it in English and those from Japan in Japanese.
The new release is anticipated to be a much welcomed feature for both new and existing iDeals™ clients.