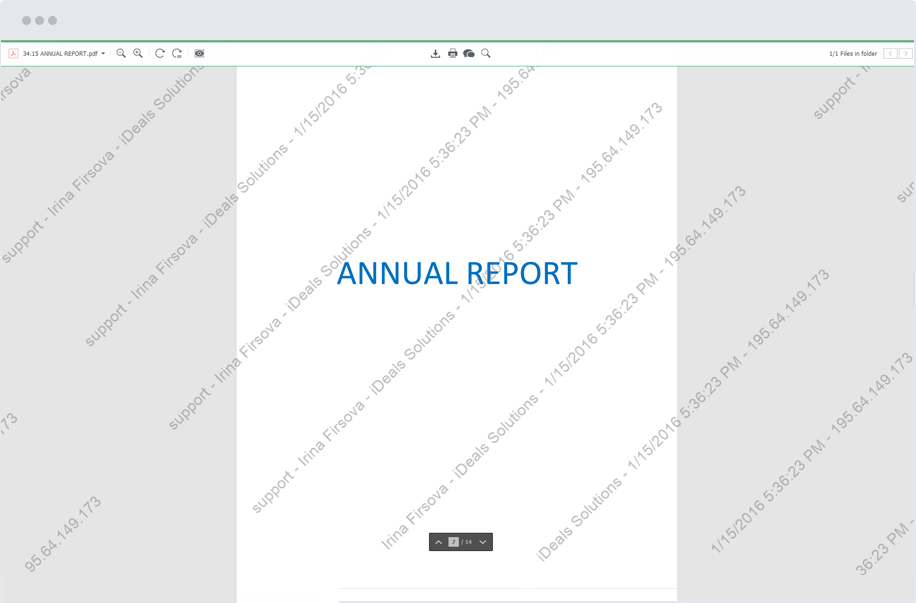 At iDeals, we make significant investments in R&D in an effort to create new technology to improve our users' data room experience.
The new iDeals™ Secure Viewer loads documents faster than contending solutions in the market. The speed improvement does not, however, compromise our commitment to the highest level of security intrinsic in our product.
In a significant effort to speed up and streamline the deal process, we have also revamped UX design. The new, intuitive and streamlined interface is designed with simplicity and clarity in mind to provide the ultimate control over the data room contents.
The new control panel now showcases the document name and has intuitive buttons at the top of the screen to enable users to concentrate on the document contents. Page navigation controls only appear when you scroll up or down and disappear when you read the document.
Keyboard and mouse shortcuts can now be used to easily navigate and zoom.
All of these unique features including the new iDeals™ Secure Viewer are available in your data room.