Back to blog
How to select a virtual data room in 2023?
January 10, 2023
13 min read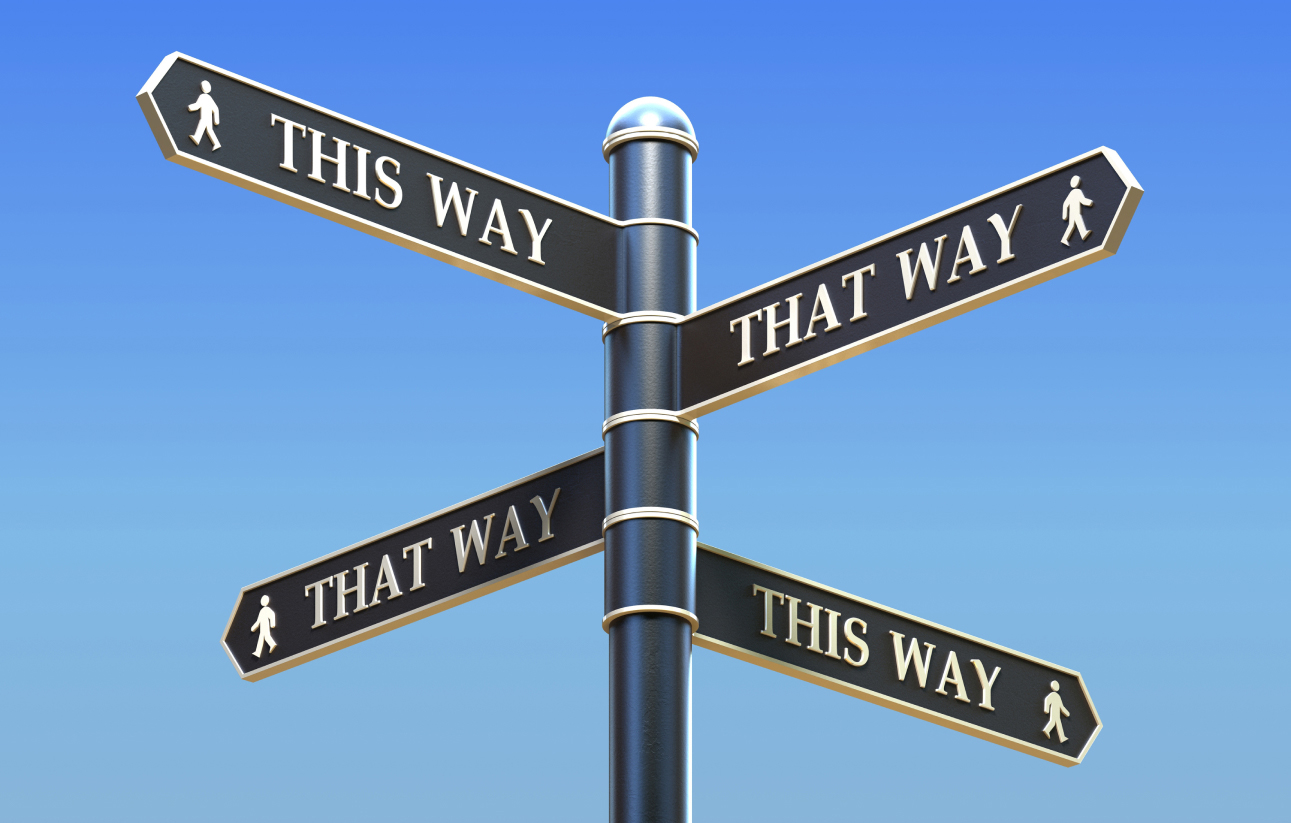 Table of content
With the variety of virtual data rooms on the market, it's puzzling to choose the best virtual data room software for your business needs.
If you're struggling to select a virtual data room provider that'll ensure secure storage for your data and efficient collaboration for your business, continue reading this article.
Here, we make the process of choosing the best virtual data room easy and straightforward.
How to choose a virtual data room in 7 steps
To choose the best virtual data room software that'll assist you in successful deal-making and project management, follow these seven steps.
1. Define your needs
This is quite simple yet complicated.
For a better understanding of what to expect from a virtual data room provider, you should clearly define your business needs. This is essential because the features of an online data room used specifically for document sharing and storage will significantly differ from a vendor designed for the due diligence process. Also, it'll substantially impact the virtual data room cost.
Think about:
In what cases are you going to use a virtual data room? Is it a simple document sharing, or do you plan to use it for mergers and acquisitions and private equity deals?
How much storage capacity do you need?
How many people will need access to the data room?
Will anyone outside the company use the virtual data room?
Are you going to share highly confidential documents via a data room?
How many projects/deals do you want to manage simultaneously with the help of a virtual data room?
Do you need a VDR for short- or long-term projects?
Are you planning to sign sensitive documents inside a virtual data room?
What security measures and standards are a must for you?
Will you need archives of all the necessary documents after the deal's completion?
Clear answers to these questions will help you understand what to look for in a modern virtual data room. Now you can move further.
2. Think about the desired features
Knowing why you need a VDR can narrow down the range of virtual data rooms, focusing on the various features they offer. Search for the features that meet your project's or deal's requirements and will help accelerate it.
Below is the selection of basic and advanced features of modern virtual data rooms:
It can help you to better understand what's on offer and how it can boost your project or deal.
Document management
You likely need a data room for secure document sharing and managing large volumes of sensitive files. When choosing a virtual data room, pay attention to how a particular VDR provider simplifies data management for you. Look for these document management features:
Drag-n-drop and bulk upload.
It's essential to be able to upload documents quickly, and these features allow doing so.
Automatic indexing.
It would take ages to manually organize the files you upload to a virtual data room, especially if it's a large project. With automatic indexing, all uploaded documents are automatically arranged.
Multi-format support.
The more files are supported by a particular virtual data room provider, the better. It means you aren't limited in what types of files to upload.
Full-text search.
With the help of optical character recognition (OCR) technology, you can find anything among all the documents in a virtual data room. This is especially useful when managing large projects or conducting complex financial transactions.
Document security
The decisive factor for using virtual data rooms is the high-level security they provide. To ensure your sensitive data is protected, look for the following document security features:
Dynamic watermarking.
It enables personally-identifiable marks to appear on top of every document that's viewed, downloaded, or printed.
Redaction.
This feature allows the blackening out of certain areas of important documents so that highly sensitive information stays private.
Fence view.
It allows the protection of highly confidential data from unsolicited viewing by enabling a restricted viewing mode. Simply put, with this feature enabled, users are only able to view parts of a document where they hover their cursor over a specific section, while the rest of the document stays hidden behind the digital fence.
Remote shred.
It enables the revocation of document access rights even after the document is uploaded. This way, you always have full document control.
Access security
The ability to manage access permissions so that only authorized users can access necessary documents is essential. This is something a physical data room can't fully provide. To have full access control over who can view what, search for these features in a virtual deal room:
Multi-factor authentication.
It requires users to undergo several verifying steps before entering a virtual data room. Usually, modern virtual data room providers offer two-factor authentication, which means users will have to additionally verify their personalities by entering an SMS code.
Granular access permissions.
The best virtual data rooms allow VDR admins to set who can view, download, or print each file or folder to prevent third parties from gaining access to sensitive information.
IP and time restriction.
This feature for user access controls allows restricting access to certain IPs during a specific timeframe.
Access control and expiration.
It allows setting specific security policies for password strength and user session duration, as well as setting expiration dates for accessing files.
Usability
A virtual data room should be easy to use, no matter the users' technical background.
When choosing the best virtual data room, consider who will use it and what technical skills they have. For a top-notch user experience, ensure a virtual data room provides the following features:
Single sign-on (SSO).
It enables single login and password for all projects inside a virtual data room, so that users don't need to remember all their passwords individually and project names.
Mobile access.
It's great to be able to continue working on documents even when you don't have your PC or laptop with you. Most virtual data room providers offer mobile applications both for iOS and Android.
Multilingual access.
This is especially important if you're conducting a cross-cultural deal and parties from different countries will need access to the virtual data room.
Modern interface.
It's essential for a VDR provider to have a modern UI that won't confuse its users.
Security compliance
To make sure a particular virtual data room software is compliant with international security standards, look for these compliance credentials and certifications:
General Data Protection Regulation (GDPR).
If EU citizens will be involved in your deal and use a virtual data room, it's crucial to make sure a VDR is GDPR-compliant.
ISO 27001.
This is an international standard for managing information security and a must-have for any virtual data room.
SOC 1, 2, 3.
This is an international standard for operational security controls. It ensures that service providers securely manage your data so that it's kept protected.
HIPAA.
This is especially important for any healthcare or life science organization. A HIPAA-compliant virtual data room ensures that all the patient's sensitive data is protected.
Quality of customer support
Any question can appear when using a virtual data room. Therefore, it's essential for a VDR provider to be able to help their customers deal with any trouble in a timely manner.
Quality of customer care is especially important when conducting complex financial transactions, since every party involved should receive help promptly to continue working on a deal and accelerate its completion.
Customer support from the best virtual data room provider should:
Assistance in several languages
Be available via phone, email, or chat
Be available 24/7
Provide training
Treat their customers' issues as a number one priority
Customization
Businesses appreciate the ability to personalize virtual data rooms.
Among the customization features modern virtual data rooms offer is the ability to customize the following:
Branding look and feel
Header and footer
Terms of access
Logo
Watermarks
Documents labels
Language settings
Reporting
You'll want to track the data room activity to understand the progress of your project or deal.
Most virtual data room software providers offer detailed reporting on what actions were performed inside a data room and what documents were viewed the most. Look for these VDR reporting features:
Full audit trails.
With the help of this feature, you can receive detailed reports on data room activity to use during corporate meetings. Usually, reports are presented in either Excel or PDF files.
User-activity tracking.
It enables virtual data room admins to track every action users take in a virtual data room. You can see what documents they view, download, or print, and monitor how long they viewed particular files — and even what they searched.
Color-coded reports.
With the help of this feature, you get the "heat map" reports that show what groups of users were most active and what documents were most viewed or downloaded.
Group overview reports.
It helps to overview the group activity inside a virtual data room — check how many users from the group have logged in, how many documents they have accessed, etc.
Q&A
The Q&A section enables users to discuss arising questions in real-time. It's especially valuable when conducting due diligence since buyers can always post a question if they have concerns about a particular document or need more information.
Different data room providers have different approaches to the Q&A section. However, for successful deal-making, look for the following Q&A services:
Ability to post questions.
Collaboration between parties is particularly fruitful when they can post questions directly in the file.
Expert assignments.
This feature allows for assigning a specific person to respond to questions so that users receive an expert answer.
Live discussion.
It enables users to have real-time discussions under a particular question.
Question status.
Each question receives the status automatically or manually. This helps track what questions have already been answered to use the admin's and expert's time efficiently.
3. Consider your budget
To choose the right virtual data room, you should carefully consider the pricing structures of virtual data room providers and think of your budget.
The virtual data room pricing depends on many factors:
Number of users
Storage capacity
Number of projects
Number of administrators
Available features
That's why it's important to clearly define your requirements so that you can focus on what you need and don't pay for what you don't.
Typically, virtual data rooms have subscription-based pricing models. It means you pay a fixed price monthly, quarterly, or annually. Each subscription plan includes a fixed number of users, admins, projects, and available storage capacity.
4. Compare a few virtual data rooms
When you find a few virtual data room providers that might meet your requirements, it's time to compare them.
Naturally, when comparing several VDRs, pay attention to what matters to you the most. It should be virtual data room services and features that are important for managing your project or deal.
Typically, it's recommended to compare the following features:
Pricing.
Probably the first thing that you might be interested in since modern virtual data room providers have different pricing approaches and often offer similar services for the same price. Check what pricing model each of the vendors provides, what's included in each subscription plan, what you can get for extra payment, and how much it will cost.
Quality of support.
It's crucial for a business to always get timely support when in need. Make sure a VDR provider has a few ways to reach them, the support speaks multiple languages, and offers unlimited training for all virtual data room users.
Features set.
When it comes to features, it's important to focus on exactly what you need for your project or deal. If you plan to use a virtual data room to simply store confidential documents, review document management and security features. If you're planning to use a virtual data room for deal-making, ensure a vendor offers effective collaboration, reporting, and user management services as well.
Usability.
A virtual data room has to be easy to use for every user. When comparing a few virtual data rooms, check whether each vendor has an intuitive interface and opt for the best option.
5. Check the reviews
Before selecting a few favorites, check what real customers say about each virtual data room.
Pay attention to what users like and dislike, how a vendor reacts to users' feedback, how long customers use a particular VDR, and how old each review is. Especially consider what users say about the features you might need for your deal.
It's best to check reviews on trusted websites like G2 or Capterra, where you can see the names and job positions of each customer.
6. Select a few favorites and check them
After a thorough investigation of the virtual data room market, it's time to check for yourself what each vendor has to offer.
Choose a few virtual data rooms that best meet your requirements, check them yourself, and contact their support or sales teams.
Communication with the support team at this stage is crucial since you have to be sure you're getting quality assistance after you've paid for the product. Make sure they listen to you carefully and are genuinely interested in solving your issues. You should feel comfortable when communicating with the support staff because you'll probably need to contact them often after a subscription purchase.
When investigating each vendor, pay attention to the following:
Is it easy to use the virtual data room?
Do they provide the features listed on their website?
Do they provide industry-specific features your business requires?
How professional and helpful is the support team? How timely do you receive responses via chat, email, and phone? Do they provide all the answers you need?
Do they provide a free trial? How long is it? Can you use all the services without limits during a free trial?
Do they provide training for all VDR users? Is it free?
What are the security measures they take? How do they ensure data safety?
Do they provide demos?
Do they provide discounts?
Additionally, check the list of clients of each VDR provider, what industry they appeal to, and what the main use cases are.
7. Put a virtual data room to the test
The last step before choosing a virtual data room for your business needs is to test your favorite thoroughly during a free trial.
Most virtual data room providers offer a free trial for between 14-30 days and don't limit your services. It means that during this period, you can use their virtual data room without limits to understand clearly how it can help your business.
Make sure you test every feature the online data room provides and clearly understand how to benefit from it. Also, consider the user experience of other parties who will access your virtual data room based on their technical background. Remember, a virtual data room has to be intuitive and easy to use for everyone.
To sum up
A virtual data room is not an option anymore — it's a must-have for every business that requires a secure solution for the storage of basic corporate documents, deal-making, and project management.
Unlike physical data rooms, virtual data room software allows for efficient document management and secure file sharing with multiple users. Modern deal makers and business owners choose virtual data rooms for efficient corporate management and deal facilitation.
Choose the best virtual data room for your needs right now to see the difference.