Back to blog
How to become investment banker: 5 handy tips to follow
October 13, 2022
7 min read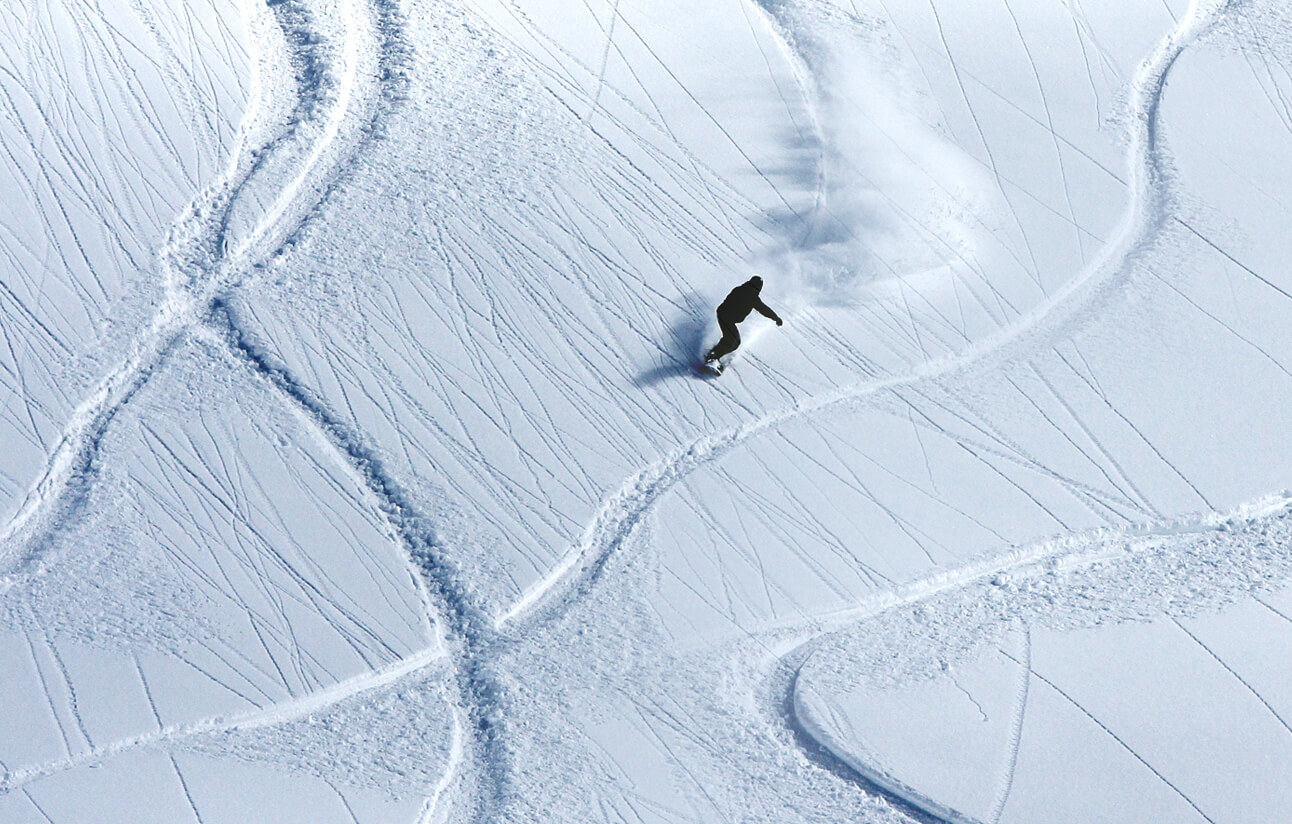 Not many careers offer the flexibility and opportunities of the investment banking world. Top investment banks — such as J.P. Morgan, Goldman Sachs, and Blackstone Group — play a significant role in the global economy. It's no wonder, then, that so many covet the role of investment banker.
Investment bankers assist many large deals and make them happen. Only in 2022, the largest investment bank, Goldman Sachs, managed M&A transactions worth more than one billion U.S. dollars.
Though being a highly-paid job, being an investment banker also means working long and stressful hours. If you're still eager to learn how to become an investment banker and how to get an investment banking job, keep reading.
Highlights
An investment banker is an individual who helps companies conduct complex transactions, raise funds, perform financial research and modeling, and manage asset portfolios.
To become an investment banker, an individual should get an appropriate education, such as CFA, CFP, FRM, or CPA and pass the necessary licensing exams.
For entry-level positions, professional investment banking courses are also desirable.
An investment banker should be confident in communication, eager to get continuous education, have great analytical skills, have excellent math skills, be decisive, and have knowledge of ethics and compliance.
What does an investment banker do?
Unlike usual bankers, investment bankers work at the highest possible level during the most significant financial transactions. For example, they advise dealmakers on how to get ready for the deal and conduct it the best. In other words, they help their clients to raise money: that means issuing stock, arranging the sale of the company, or taking part in the negotiation of the acquisitions. In short, investment banking firms work with a range of high-stress environments in corporate finance.
The responsibilities of investment bankers and financial services sales agents can include a wide variety of tasks. An investment banking division can be charged with roles such as:
Facilitating initial public offerings (IPOs)
Hedge fund management
Financial analysis, research, and financial modeling
Providing advice and guidance to investment professionals
Brokering mergers and acquisitions
Asset portfolio management
The investment banker's role is to ensure that these complex transactions are carried out to maximize revenue and adhere to regulations. Investment bankers are required to comply with the highest professional standards, as well as be certified by a relevant financial industry regulatory authority. As a result, the most successful individuals are rewarded with rapid promotions and multi-­million dollar paychecks.
However, of course, only an elite few investment bankers will make it that far. To become an investment banker, you need more than a graduate degree: you need to have ambition, a clear career path, and nerves of steel. So, if you're wondering how to build a career in the financial world or how to be an investment banker, our top five pro tips on making the grade follow.
Disclaimer: Though the tips below can really help you in getting a profession of investment banker, they're still always adjustable and depend on your current circumstances.
Tip 1: Get the right education
To become an investment banker, you need, first of all, a solid understanding of mathematics. Aspiring investment bankers usually start out with a bachelor's degree in economics or finance before potentially moving on to a more advanced degree in corporate finance, such as the Chartered Financial Analyst (CFA) program for investment bankers.
Always be learning
Given the role of investment banking in the global economy, the industry is heavily regulated. So, to start a career as an investment banker, you will need to look into getting a relevant bachelor's degree in a finance-related field — an MBA, a CFA — or a master's degree in finance.
Aim high: the most prestigious schools are on the radar of prospective employers looking for investment bankers. Failing to get into those, have a backup list of your second choices and start reapplying. And even before you get your bachelor's degree, it's a good idea to sign up for every Coursera financial course. For example, ­Investment Banks or Financial Markets taught by Yale University are good classes to start with for prospective investment bankers.
Also, don't forget to search the internet for the best investment blogs and sign up for their newsletter updates to learn from the best and wow your future selection committees with your dedication and practical knowledge. Cambridge University Business School offers good insight into how to become an investment banker.
Tip 2: Start building your skill set in your early 20s
A career in investment banking can span a wide range of roles. If you want to be successful in business administration or finance in general, and investment banking in particular, you must continue learning and fine-tuning your analytical skills.
Not only will you be expected to stay on top of the latest economic developments and market movements, but you will also need to maintain an up­-to-­the­-minute understanding of financial technology, particularly when it comes to data collection and analysis. This is when your advanced degree — or those online lectures and newsletters about investment banking — will really come into play.
Investment banker skills
So, how do you become an investment banker? To begin with, you should study and become proficient in the top analytical skills investment bankers must possess. Besides a bachelor's degree and a penchant for math, entry-level investment bankers should look to develop a wide skill set. Whether as an investment banking analyst or managing director, there are plenty of business degrees that will complement the educational portfolio of an investment banker.
It may be a good idea to take a few management courses for investment bankers, business administration courses, and study certain elements of the law, as well as practice working with different financial models.
Language skills
Another useful idea is learning another language to further expand your communication skills and your client base.
In that case, choose a foreign language strategically. While Mandarin is a popular choice with investment bankers, you can try differentiating yourself by learning Arabic, Spanish, or even German, which is often overlooked but is the language for working with the European Bank.
Additionally, to go further as an entry-level investment banker, look into industry-specific skills, as well as develop your analytical skills and continue education in investment banking.
Whatever you do, learn and stay on top of state-of-the-art technology for data collection and analysis. Online courses and YouTube tutorials are simple and easily available resources that will take you further on your path to becoming an investment banker.
Tip 3: Ace your networking
It's never too early to start working on your professional reputation, both URL and IRL.
Networking skills are key to entry-level investment bankers, so you should start early. Events and conferences related to financial institutions are great places to meet fellow investment bankers, future employers, corporate clients, and valuable investment contacts.
By spending time with your peers, you will enhance and elevate your understanding of the industry, as well as begin to understand the investment banking field better.
Make yourself visible
From your first year of college, you can start building an impressive web presence through social networks such as LinkedIn, Quora, and Twitter. Follow key influencers such as Deutsche Bank's Andrew Carrier (@AndrewCarrier), Pan American Bank CEO Jesse Torres (@JSTorres), Jack Welch, and former IB analyst Sabrina Ali.
When you are confident in your ideas, you can start your own blog, and you can even aim to become an influencer in the finance sector by 30.
With an eye on your investment banking career, take advantage of your alumni network by attending every event your college invites you to. They are rarely as big of a waste of time as people think, even if you only make one new connection, your effort will pay off in the long run.
Tip 4: Build up experience
Seek relevant investment banking experience within the first year of your undergraduate degree: ideally, an internship or work placement program with one of the big investment banks. At big firms, you have the opportunity to switch between different departments, broadening your knowledge and understanding of the investment banking industry.
Alternatively, prospective investment bankers can line up a variety of internships in different disciplines connected to corporate finance (e.g., regulation, investment, trading, accountancy) or in a startup environment, so you become a well­-rounded candidate. Start searching for a list of the top 100 fastest-growing startups in your country, as they will be more likely to hire a rookie with great potential.
Tip 5: Niche down and focus on your expertise
Finally, secure your future by specializing in a niche sector or working with a particular type of client (e.g., family offices, sovereign wealth funds). Soon the work will find you, rather than the other way around.
Remember: the smaller or more regional your investment bank (see Jefferies or Lazard), the better your chances of sharpening your focus on a particular market, sphere, or client base. You can also look for an investment banking opportunity at "alternative asset management companies such as private equity firms or venture capital firms", as suggested by Investopedia.
It is also worth suggesting to learn about new technologies, as they save time and make your work more productive. This is how a virtual data room has become one of the most popular technologies among investment bankers.
FAQ
An investment banker is a professional who is primarily responsible for raising capital and selling securities for corporations, governments, and other entities.
Investment bankers usually raise capital for their clients by facilitating large and complex transactions.
Many investment bankers also deal with asset portfolio management, hedge fund management, financial research and modeling, and providing expert advice to clients who need to make difficult financial decisions.
Average annual salaries of investment bankers greatly depend on their skills, experience, and the employing investment bank. Generally, even entry-level position salaries range from approximately $95,000 to $270,000 per year.
To become an investment banker, an individual must have the appropriate education, such as a CFA program, CFP (Certified Financial Planner) certification, FRM (Financial Risk Manager) certification, or CPA (Certified Public Accountant) certification. Additionally, professional courses such as Financial Markets from Coursera are also desirable, especially for an entry-level position.
Continuing education is essential for investment banking roles. Additionally, to become an investment banker, an individual must have analytical skills, attention to detail, strong mathematical skills, confidence in communicating, strong decision-making skills, and knowledge of ethics and compliance.