The Best 5 Ways to Become an Investment Banker
Author:
Kathryn Gaw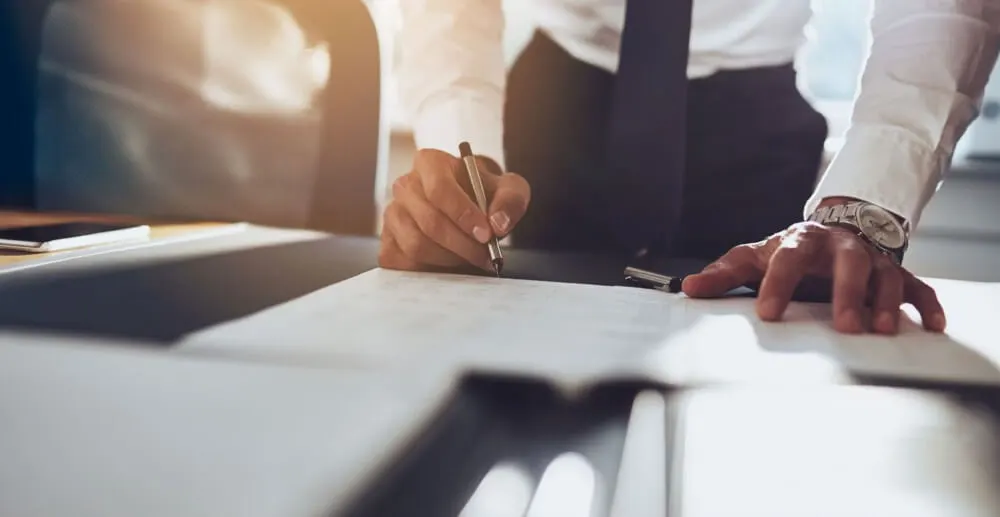 Date:
21 March 2016
Not many careers can offer the flexibility and opportunities of investment banking. The top investment banks (e.g. J.P. Morgan; Goldman Sachs; The Blackstone Group) play an enormous role in the global economy.
Unlike usual bankers, investment bankers work at the highest possible level, during the most significant financial transactions. Investment banks act as an enabler when a company (or government) wants to issue shares or bonds, and they might even buy up all of a company's stock before its IPO. It is the investment banker's job to ensure that these enormous transactions are carried out in a way which maximizes revenue and adheres to regulation. Investment bankers, therefore, are expected to comply with the highest professional standards, and the most successful individuals will be rewarded with rapid promotion and multi-­million dollar paychecks.
But of course, only an elite few will make it that far. To become an investment banker, you need to have ambition, a clear career path and nerves made not of steel but of the strongest bio material, like spider silk! So what's the best way to become an investment banker? Read on for our top five pro tips on making the grade.
TIP 1 – Get the right education
To be a great investment banker you need to have a solid understanding of mathematics, and the vast majority of bankers start out with an undergraduate degree in economics or finance.
Given the role of investment banking in the global economy, the industry is heavily regulated. So in order to get a foot in the door, you will need to look into relevant postgraduate professional courses – an MBA, a CFA, or a relatively new qualification, Masters in Finance.
Aim high – the most prestigious schools will be on the radar of prospective employers, improving your chances of getting a job. Failing to get into those, have a backup list of your second choices and start applying all over again. In the meantime it is a good idea to sign up to every Coursera financial course ­ Investment Banks and Financial Markets taught by Yale University are a good place to start. Also, don't forget to turn the Internet upside down to find the best investment blogs and sign up for their newsletter updates to learn from the best and wow your future selection committees with your dedication and practical knowledge. This leads us to the next point. Cambridge University Business School offers a good insight into the career in investment banking.
TIP 2 – Start building your skillset in your early 20s
If you want to be successful in finance, you can never stop learning. Not only will you be expected to keep on top of the latest economic developments and market movements, but you will also need to maintain an up­to­the­minute understanding of financial technology, particularly when it comes to data collection and analysis. This is when those online lectures and newsletters will really come into play. You may also wish to take a few management courses, study certain elements of the law, practice working with different financial models, or learn another language so that you can expand your client base as much as possible. Choose language strategically, while Mandarin is now the usual choice, try differentiating yourself by choosing Russian, Arabic or even German, which is often overlooked, but is the language for working with the European Bank.
Additionally, in order to show that you are a whizz at processing complex statistical and financial models, as well as effectively interacting with clients, look into industry specific skills. Learn and stay on top of state of the art technology for data collection and analysis, and online courses and YouTube tutorials are simple and open resources.
TIP 3 – Ace at networking
It's never too early to start working on your professional reputation – both URL and IRL! Events and conferences are great places to meet fellow bankers, future employers, and valuable investment contacts, and by spending time with your peers you will enhance and elevate your understanding of the industry.
From your first year of college, you can start building up an impressive web presence through social networks such as LinkedIn, Quora, and Twitter. Follow key influencers such as Deutsche Bank's Andrew Carrier (@AndrewCarrier), Pan American Bank CEO Jesse Torres (@JSTorres), Jack Welch and former IB analyst Sabrina Ali.
When you are confident in your ideas, start your own blog or social media account and aim to become an influencer in finance sector by the age of 30.
Milk your alumni network by attending every event your college invites you to, they are never such time wasters as people think, even if you only meet one new connection, your effort will pay off in the long run.
TIP 4 – Build up experience
Seek out relevant work experience within the first year of your undergraduate degree – ideally an internship or work placement program with one of the big investment banks. At big firms you have the opportunity to switch between different departments, broadening your knowledge and understanding of the industry.
Alternatively, line up a variety of internships in different disciplines (e.g. regulation; investment; trading; accountancy) or in a startup environment so you become a well­rounded candidate. Start searching for a list of Top 100 fast-growing startups in your country as they will be more likely to hire a rookie with great potential!
TIP 5 – Niche down and focus in your expertise
Finally, secure your future by specializing in a niche sector or working with a particular type of client (e.g. family offices; sovereign wealth funds). Soon the work will find you, rather than the other way around. The smaller or more regional your investment bank (see Jefferies or Lazard), the better your chances of sharpening your focus on a particular market, sphere or client base. You can also look for an investment banking opportunity at "alternative asset management companies such as private equity firms or venture capital firms", as suggested by Investopedia.
It also worth suggesting to learn about new technologies as they safe your time and make your work more productive. This is how a virtual data room has become one of the most popular technologies among investment bankers.
In short
Investment banking is a competitive industry, but by setting clear goals early enough and working towards them tirelessly there is no reason why you can't become the next Warren Buffet or Blythe Masters. And once you've made it that far, the whole world is your oyster…