What Were the Biggest IPOs in the US in 2022?
Author:
Daniel Mather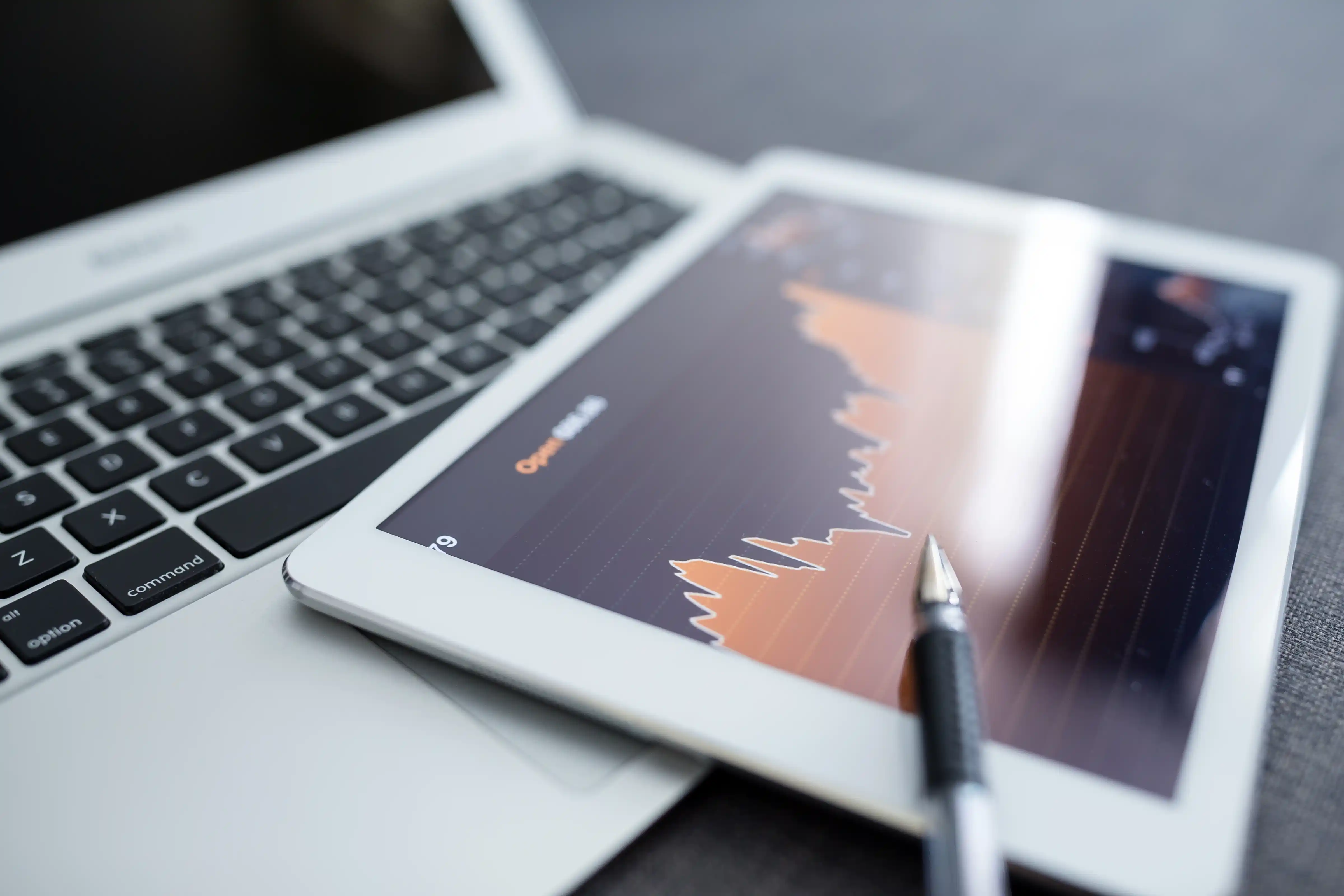 Date:
5 December 2022
What's going on with the IPO market in 2022? If you are looking to invest in an upcoming IPO, we have mixed news.
This hasn't been a good year for the initial public offering market, as a quick look at recent IPOs figures show.
The state of IPO in 2022: Statistics and figures
According to FactSet, the first half of 2022 has seen a five-year low in IPO activity — and though the year is not ended yet, by now we can see the second quarter has followed the same trend. Stock Analysis tells us that "there have been 173 IPOs on the US stock market in 2022. As of November 28, 2022, this is 82.1% less than the same time in 2021, which had 968 IPOs by this date."
An 82% decrease in IPOs from one year to the next is huge. So, what has happened? According to Forbes, the main cause for the IPO low is that the US Federal Reserve raised interest rates, in order to fight a four-decade high in inflation. Higher interest rates mean less cheap money around, and therefore fewer investments both from retail investors and institutional investors.
This is why quite a few greatly anticipated IPOs were canceled this year. And there's not one specific industry affected — the same thing happened across very different industries. For instance, both the Instacart IPO and the Databricks IPO were canceled — the first is a food delivery startup, the second is a provider of tools to simplify database management.
Besides the impressive IPO low, there's something else that's not very encouraging for those who want to invest in a potential IPO — some of the most promising IPO stocks of 2021 now have a lower valuation than their estimated IPO valuation.
All right, enough discouraging about investing in IPO stocks. What about the good news? Is there any upcoming IPO out there worth keeping an eye out for? What upcoming IPOs are investment banks like Goldman Sachs and Morgan Stanley looking into?
Well, we can't speak for Goldman Sachs or Morgan Stanley — but we can tell you that if you look at absolute figures instead of percentages, you will see there have still been quite a few (so far) successful IPOs in 2022.
So, let's have a quick look at the ten biggest IPOs in the US market in 2022, and what are the best upcoming IPOs to watch so you can decide where to invest in the IPO market in 2023.
What were the biggest US initial public offerings in 2022?
So, what is a "big IPO"? While the usual interpretation of this phrase would be "an IPO with high estimated valuation", this article will use a different criterion.
Instead of looking at the estimated IPO valuation of companies that went public this year, we will look at the current percentage of return over investment for IPO stocks — in other words, in this article we will consider that the best IPOs of 2022 are those that yielded the highest percentage of gains for the investors who bought shares during the initial public offering.
This approach will help you identify if there were any patterns to successful IPOs in 2022 that could inform your investment in the best upcoming IPOs.
Let's get started. According to data from Stock Analysis, among all the companies going public in 2022 in the US, these ten are so far those that rank highest in return over investment — these could be the next big companies in their industries.
Initial Public Offering table 2022
| | | | | | |
| --- | --- | --- | --- | --- | --- |
| IPO Date | Symbol | Company Name | IPO Price | Current | Return |
| Apr 29, 2022 | BLTE | Belite Bio, Inc | $6.00 | $31.17 | 419.50% |
| Jul 15, 2022 | HKD | AMTD Digital, Inc. | $7.80 | $18.06 | 131.54% |
| Jan 7, 2022 | AMLX | Amylyx Pharmaceuticals, Inc. | $19.00 | $37.55 | 97.63% |
| Jan 7, 2022 | CINC | CinCor Pharma, Inc. | $16.00 | $25.63 | 60.19% |
| Feb 11, 2022 | TCBP | TC BioPharm (Holdings) plc | $4.25 | $6.51 | 53.18% |
| Jan 27, 2022 | CRDO | Credo Technology Group Holding Ltd | $10.00 | $14.48 | 44.80% |
| Feb 4, 2022 | NVCT | Nuvectis Pharma, Inc. | $5.00 | $7.20 | 44.00% |
| Oct 26, 2022 | MBLY | Mobileye Global Inc. | $21.00 | $29.31 | 39.57% |
| Feb 4, 2022 | ACLX | Arcellx, Inc. | $15.00 | $20.89 | 39.27% |
| Apr 29, 2022 | HLVX | HilleVax, Inc. | $17.00 | $21.15 | 24.41% |
1. Belite Bio
This biopharmaceutical company specializes in developing drugs to treat diseases that are so far untreatable. Belite Bio went public on April 29 with an estimated IPO valuation of $6 per share. Belite shares are currently valued at $31.17, and the company's market cap is $760.32 million in November 2022.
2. AMTD Digital
A Hong-Kong based company, AMTD provides its clients with financial technology. AMTD was listed in the US on July 15, with an initial valuation of $7.8. AMTD shares now have a transaction value of $18.02, and the company itself is valued at $3.39 billion.
3. Amylyx Pharmaceuticals
Also a biopharmaceutical company, Amylyx develops treatments for patients with neurodegenerative diseases. The IPO date was January 7. Shares had an estimated IPO valuation of $19, and are now at $37.25. Amylyx is now valued at $2.49 billion.
4. CinCor Pharma
Yet another biopharmaceutical company, CinCor is developing a new treatment for hypertension. CinCor also had January 7 as its IPO date. It's now valued at $1.12 billion.
5. TC BioPharm
Based in the UK, this biotechnology company is developing new treatments for infectious diseases. TC BioPharm went public in the US on February 11, and is currently valued at $258.76 million.
6. Credo Technologies
Credo provides connectivity solutions to clients worldwide. The company went public on 27 January, and has a market cap of $2.11 billion.
7. Nuvectis Pharma
Yet another company in the biopharmaceutical industry, Nuvectis develops new precision medicine for oncology treatment. Its IPO date was February 4, and the company is now valued at $105.43 million.
8. Mobileye Global
Headquartered in Jerusalem, Mobileye develops advanced driver assistance systems for self-driving cars. In the US, the Mobileye IPO was on October 26, and the company now has a market cap of $1.66 billion.
9. Arcellx Inc.
Adding to the list of biopharmaceutical companies that went public in 2022, Arcellx develops new therapies for cancer and other incurable diseases. It was listed on February 4. The current market cap is $1.66 billion.
10. HilleVax Inc.
The tenth company to join our list of the best IPOs 2022 is also in the biopharmaceutical industry — HilleVax develops new vaccines. HilleVax went on the IPO market on April 29 and is valued at $705.25 million.
What are the best upcoming IPOs, IPO trends, and the IPO forecast for 2023?
The above is no more than a superficial analysis, but even so there's one trend in the 2022 IPO market that stands out right away — and anyone expecting fintech companies or digital banking companies to be leading IPO stocks will have been surprised.
Out of the ten best-performing companies that went public in the US this year, only two are tech companies, while seven are pharmaceutical or biotechnology companies. The latter have so far yielded returns that go from one fourth to four times the amount of money investors put into them.
This means that if you are considering investing in the best upcoming IPOs, you should definitely look into the next biopharmaceutical companies that will go public.
Of course you can't know about all of them — if a company filed confidentially, you are not going to hear about it.
But you do know that for instance, as Genelux Corporation is set to go public — the company announced its IPO for December 1st. Also, Coya Therapeutics and CytoMed Therapeutics have both filed for IPOs this November.
Though the IPO date for neither of these companies is out yet, it's probable both will go through the IPO process sometime in 2023.