Back to blog
Top 10 construction management software for construction company
January 13, 2023
14 min read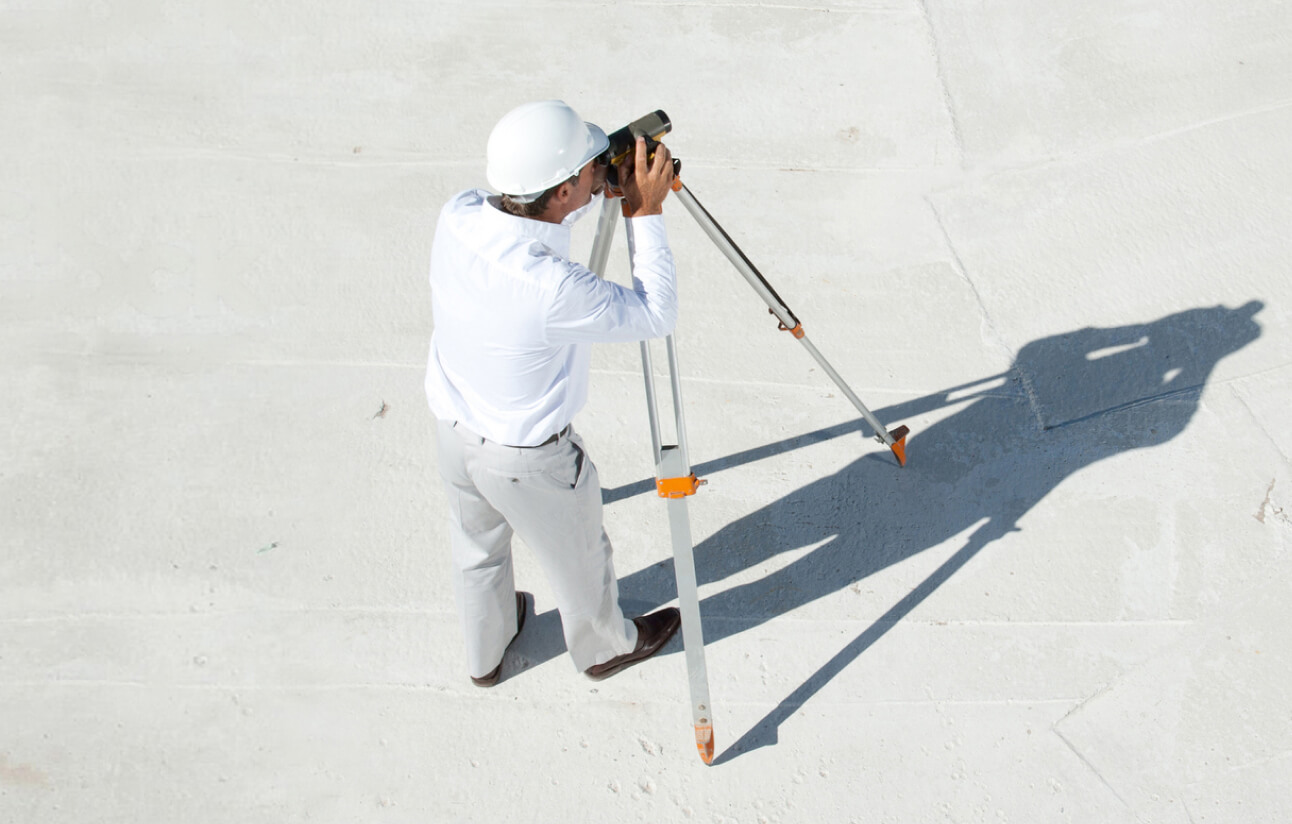 The construction project management software market size is projected to grow by almost 10% by 2030 as more and more companies start implementing and benefiting from the technology. Among the advantages they highlight are a simplified project management process, consistent estimating, easy collaboration, and remote access to the most critical data.
This article will give you more detail on how construction management software helps companies succeed. You'll also find a description of the top project management software providers and tips on how to choose the best one specifically for your business needs.
10 best construction management software in 2023
The best construction project management solutions for different business needs and sizes are:
1. Fieldwire
Best for: general and specialty contractors, architects, and designers
Pricing: $0 to $59+ per user, per month
Storage: via integrations
Integrations: Google Drive, Box, Dropbox, OneDrive, Microsoft Excel
Founded: in San Francisco, in 2013
Visit the website
Pros
Suitable for projects of any scale
Easy-to-use mobile app
Straightforward access
Real-time messaging
Free trial
Cons
Occasional glitches and freezes
High price for advanced tools
Unclear fee structure for pro users

Fieldwire is a web and mobile construction management software solution that powers more than 1M of commercial, industrial, heavy-civil, and residential projects. It's suitable for construction specialists running projects of any scale both on the job site and in the office.
Users like the majority of tools that Fieldwire provides. Among them are 2D and 3D plan viewing, versioning, scheduling, issue tracking, reporting, and collaboration. But what they consider a drawback is having to pay extra for services like Google Drive or Box, since the company doesn't have its own storage solution.
2. Contractor Foreman
Best for: small and medium contractors of any type
Pricing: $49 to $148 per month, paid annually
Storage: unlimited
Integrations: Google Calendar, Quickbooks, Outlook 365, WePay, Zapier
Founded: in Forest City, North Carolina, in 2014
Visit the website
Pros
30-day free trial
35+ easy-to-use tools
Professional and friendly client support
Unlimited projects
Price-lock guarantee

Cons
Time-consuming setup
Less tech-savvy users require training
Estimating inputting is problematic
Contractor Foreman is known to be one of the best construction management software companies, with Forbes ranking it as the easiest to use. The organization started as a basic product for small contractors and soon turned into an all-in-one solution that serves contractors from 75+ countries across the world.
More specifically, Contractor Foreman provides industry-specific features for project management (daily logs, work orders, punch lists, to-do's), finance (estimates, bid management, invoices, purchase orders, change orders), HR (team chat, crew scheduling, safety management, directory), and documentation (files, photos, RFI's, reports, submittals).
3. Sage 100 Contractor
Best for: small to mid-sized contractors
Pricing: $115 a month per user
Storage: unlimited
Integrations: Busybusy, Gorilla Expense, GCPay, AvidXchange
Founded: in England, in 1987
Visit the website
Pros
Convenient financial tools
Customizable dashboards
Easy access to project documentation
Integrated estimating and export budgets
25% save on a one-year subscription
Cons
No mobile app
Self-teaching is challenging and live training is expensive
Customizable reports are difficult to create
Sage 100 Contractor is a cloud-based construction accounting software that provides project management tools for small and mid-sized construction contractors. The solution can be integrated with other software so users don't need to use many programs to address different business needs.
There are accounting features using which you can accurately estimate the costs, organize and track financial documentation, create invoices, and manage the purchase order process. Another group of software tools is project management features which help with scheduling, project tracking, and accessing and sharing documents and photos.
4. Buildertrend
Best for: home builders, remodelers, commercial and specialty contractors
Pricing: $399 to $1299 a month
Storage: unlimited
Integrations: Microsoft Excel, Gmail, Dropbox Business, Gusto, Quickbooks, Xero
Founded: in Omaha, Nebraska in 2006
Visit the website
Pros
User-friendly mobile app
Unlimited projects and users
Easy to navigate
Real-time updates
Professional customer service
Cons
Lack of functionality for estimating
No free trial
Limited customization
Buildertrend is a construction management software solutions provider with 1M users across 100+ countries. As the company claims, it knows the construction industry inside and out, which helped them create a solution able to tackle all pains that modern constructs have.
In particular, the platform helps to reduce delays, eliminate communication errors, ensure data safety, and increase customer satisfaction. Additionally, the solution is customizable and can scale as your company grows.
5. Houzz Pro
Best for: small construction companies that need an all-in-one marketing and project management solution
Pricing: $65 to $399 a month
Storage: unlimited
Integrations: QuickBooks Online, Gmail, Zoom
Founded: in Palo Alto, California, in 2009
Visit the website
Pros
30-day free trial
Effective marketing solutions
Easy-to-use client portal
Useful visualization tools
Mobile app
Cons
Mixed customer reviews
Lack of functionality to filter prospects
Inability to print out leads details
Houzz Pro is construction project management software with two main areas of focus. First is the lead generation which allows companies to upgrade their online presence and generate more leads using target local advertising and communication tools. The second is efficient project management with tools for project collaboration, change orders, invoicing, approvals, analytics, and expense tracking.
It should be noted that construction professionals give two-fold feedback regarding Houzz Pro. Some are fully satisfied with the services and some complain that generating leads hasn't become any easier with the software. Anyway, the company offers a 30-day free trial, so you can test the platform and make your own conclusions.
6. Procore
Best for: main contractors, subcontractors, owners
Pricing: customizable
Storage: unlimited
Integrations: Zoom, Quickbooks Online, Google Sheets, DocuSign, Microsoft Teams
Founded: in Carpinteria, California in 2002
Visit the website
Pros
Unlimited users, storage, and support
Easy access to all team members
Helpful mobile functionality
Convenient drawings storage
Fast approval process
Cons
The notifications process is complicated
Not detailed permission setting
Lack of software integrations
Procore is a construction management tool for project planning, tracking, and governing with over 2M users from 150+ countries. The platform connects all stakeholders across the entire construction process, ensures access to real-time project details, and helps to stay on schedule and budget.
This is proved by the Procore Customer ROI Report released in 2022. According to it, 90% of Procore customers improved their field-to-office communication and 83% of them enhanced overall quality control. Additionally, rework was reduced by 16% and an average customer can take on 48% more construction volume per person now.
7. CoConstruct
Best for: small to mid-size residential and commercial construction projects
Pricing: $399 to $1,099 a month
Storage: unlimited
Integrations: Dropbox, Quickbooks Online, Xero, Microsoft Outlook
Founded: in Charlottesville, Virginia, in 2005
Visit the website
Pros
Easy communication within an app
Customized branding
Free templates of estimates and project schedules
Streamlined bidding
Photo annotations
Cons
Difficult initial implementation
Some mobile functions are limited
The reporting functionality is weak
CoConstruct provides construction management tools that helped over 100,000 construction managers and professionals complete 400,000+ projects. One of the provider's strengths that users put special emphasis on is its focus on the integration of each Buildertrend feature with customers' everyday workflows.
The features that CoConstruct's customers like the most include estimating tools that allow contractors to forecast, track, monitor, and adjust the cost of building a structure. Customers also stress that with the platform's analytics tools, it's easier for them to analyze usage, performance, ROI, and other metrics of success.
8. Bluebeam
Best for: architects, engineers, builders, construction project managers
Pricing: $240 to $300 per user, billed annually
Storage: unlimited
Integrations: Microsoft Excel, Gmail, Dropbox Business, Wix, Stripe
Founded: in Pasadena, California in 2002
Visit the website
Pros
Available on the web and iOS devices, onsite and off
Clear and easy viewing of project plans
Excellent support services
Straightforward access to documents
Easy pages cropping and PDF file inserting
Cons
Not available on Android
A lag time when opening or printing files
The sketch-to-scale tools could be expanded
Bluebeam is a cloud-based platform with over 2M construction professionals worldwide using its construction management software products to finish the job faster and more efficiently. Users especially like the product's unlimited secure centralized cloud storage and tools for real-time collaboration.
The solution requires no setup or installation and you can start using it right away. However, if there are questions, users have access to Bluebeam University training courses at no additional cost. There's also support via email and phone.
9. ClockShark
Best for: construction, field service, and franchise companies
Pricing: $16 to $30 per month + $7 to $9 per month per user
Storage: unlimited
Integrations: Gusto, Quickbooks, Sage 100 Contractor, Xero, Zapier, Paychex
Founded: in Chico, California in 2014
Visit the website
Pros
Accurate tracking of billable hours, shift notes, and job costs
GPS location tracking
Support reps responsiveness
User-friendly, training is fast
Payroll preparation is easy
Cons
Syncing issues
Lagging on older Android phones
Difficulty accessing scheduler features
ClockShark is a time-tracking app for construction and related industries with 9,500+ customers. Aside from employee time tracking, the company offers features for geofencing, task progress tracking, crew management, billing, and invoicing.
Construction businesses choose ClockShark because its product makes it easy to see what's happening in the field and manage jobs from start to finish. Users interested in this solution may test it for 14 days for free. However, a free trial incurs higher prices for monthly tariff plans, which is a common cause of disappointment among clients.
10. iDeals
Best for: construction and related industries looking for secure data storage and distribution
Pricing: customizable
Storage: up to 1 TB
Integrations: Key Management Service (KMS)
Founded: in London, England, in 2008
Visit the website
Pros
Top-notch access and document security
iOS and Android mobile apps
Full audit trails
Look and feel customization options
Cost efficiency
Cons
The mobile app could be expanded
Lack of additional visual customization possibilities
Occasional access problems
iDeals is a virtual data room for completing deals in the construction industry. The provider offers functionality for secure data storage and sharing, collaboration, and communication. The key features include two-factor authentication, detailed user permissions, redaction, bulk upload, and user activity tracking.
The product is especially beneficial for conducting due diligence, M&A transactions, and real estate management and, thus, is widely used by construction and project managers, owners, and deal-makers that need to exchange files and collaborate on data on a regular basis.
What is construction management software?
Construction management software is a project management tool designed specifically for construction specialists, project managers, engineers, general contractors, and architects. It enables companies to digitally manage the execution of construction projects. More specifically, it helps with:
Planning
Scheduling
Resources allocation
Task tracking
Project progress tracking
Additionally, the software provides construction businesses with the proper document management tools required to monitor requests for information (RFIs), change orders, and purchase orders. This helps to control project costs and deadlines and ensures successful project completion.
Construction management software features
The most essential features are the following:
Estimating.
An estimating tool is often the number one feature sought by general contractors. It helps to accurately calculate the cost of any project and, hence, make informed decisions and keep the project on budget. The tool usually consists of such features as job costing, markups, estimating templates, proposal generation, and cost databases.
Bid management.
With construction project management software, you can see all of your bids in one place, create bid packages, send invites to bid, or award bids. Additionally, vendors can easily indicate their intent to submit a bid. And once there's a winning bid, you can instantly generate all your purchase orders or sub-contracts.
Project scheduling.
The tool helps to monitor and manage tasks, timelines, and milestones. Moreover, some providers offer functionality for forecasting potential delays and budget constraints. Overall, the tool is essential for keeping the project on track.
Inventory management.
The construction business has to invest millions of dollars in materials and equipment. Inventory and equipment management features were created to help companies track where materials and vehicles are, which of them require maintenance, when orders need to be placed, etc.
Customer relationship management (CRM).
CRM features help project teams manage communication with clients, keep records, save time by automating routine tasks like sending reminders, and provide clients with a better customer experience.
Document management.
Construction project management software keeps all project documents in one secure and easily accessible place.
Data analytics.
Data analysis tools help project managers gain insightful project analytics, like the team's overall performance or potential risks.
Construction management software benefits
Here are the main advantages that construction software buyers highlight:
All-in-one integrated solution.
Instead of relying on several apps and platforms, the whole project team can use just one centralized solution. It significantly saves time and money, increases overall efficiency, and helps to achieve greater results with minimal effort.
Automation of manual processes.
Construction is a heavily-regulated industry, so it's crucial to keep all documents updated all the time. Additionally, processes like project scheduling or cost management take hours to complete, if they're not digitized. Construction management software helps businesses stay compliant, save time, and work more efficiently.
Accessibility on- and off-site.
Construction project management software is accessible both on laptops and mobile devices, so users can collaborate in real time and access project data at any moment, from any location. This significantly facilitates decision-making and speeds up working processes, leading to project completion on time and on budget.
Easy integration.
The complexity of the construction industry suggests sophisticated workflows and, hence, the usage of numerous software solutions. Construction project management software can be integrated fast into a company's existing processes and increase the organization's efficiency in a short time.
Customization.
As each construction company has its unique processes, software providers tailor their solutions to the specific needs of their customers. This allows handling projects of any size and level of complexity. Additionally, clients don't overpay for solutions they're not going to use.
Construction management software costs
The final construction management software cost usually depends on the next factors:
The number of users.
Many providers employ a per-user pricing policy. Thus, companies with big and complex projects that require many human resources will pay more than small or mid-sized businesses.
Type and number of features.
Basic tariff plans usually include just the most essential features and have the lowest price, while more advanced tools will increase the final cost.
Type of subscription.
Construction management software providers offer 5-20% discounts for clients eager to sign long-term deals, usually for a year. Monthly subscriptions are less cost-efficient.
Integrations.
The more integrations a customer needs to support the existing workflow, the higher the price is.
Type of customer support.
Basic email support is the cheapest option, while a dedicated customer manager usually costs extra.
Depending on the factors described above, construction project management software providers, as a rule, offer three types of tariff plans — basic, pro, and advanced. However, even within one tariff plan, the price can vary significantly from vendor to vendor.
Here are the approximate prices:
Standard — $64 to $475 per month
Pro — $186 to $640 per month
Advanced — $299 to $1,299 per month
The majority of providers offer free trials to their potential customers, which gives construction companies an opportunity to test different solutions and choose a solution they're sure will help them grow.
How to choose the best construction project management software
To choose the right construction project management solution for your business, consider and answer the following questions.
Goals
What do I need construction project management software for?
What tools and features should software have to improve the current workflow?
How many users will need access to the software?
Budget
How much can we allocate for purchasing the construction project management software?
Will we purchase an annual or monthly subscription?
Security
Should a construction management software provider guarantee security to the data we'll store on the platform?
What security features should a provider offer (two-factor authentication, detailed user permissions, etc.)?
Scalability
Will we need to scale up construction management software as the company grows?
Does a provider offer scalability options?
Ease of use
Is the solution user-friendly for all users?
Does a vendor provide training and a knowledge base for learning how to use the platform?
Others
Can the project team test the platform for free before paying for a subscription?
Do the benefits justify the cost?
Does a construction management software vendor have positive reviews and a trustworthy reputation?
Market trends in construction management software
Here's what experts predict for the construction management software market for the following ten years:
The global construction management software market size was valued at $9.3B in 2021 and is projected to reach $23.9 billion in 2031, growing by 10.2%.
North America will continue to dominate the market during the forecast period. This will be the result of an increase in awareness and government mandates toward the use of construction management software.
The Asia-Pacific construction project software market will significantly grow due to the fast digitalization in the construction industry during the pandemic period.
Project management software will help an average employee to save 500+ hours per year.
The urban population will double its current size by 2050, which will create more opportunities for the construction industry, and hence for construction project management software providers.
The incapability to complete projects on time and within budget will be the major reason for adopting construction management software by companies.