Best Auditing Software: Top 15 Auditing Programs to Choose from
Author:
Daniel Mather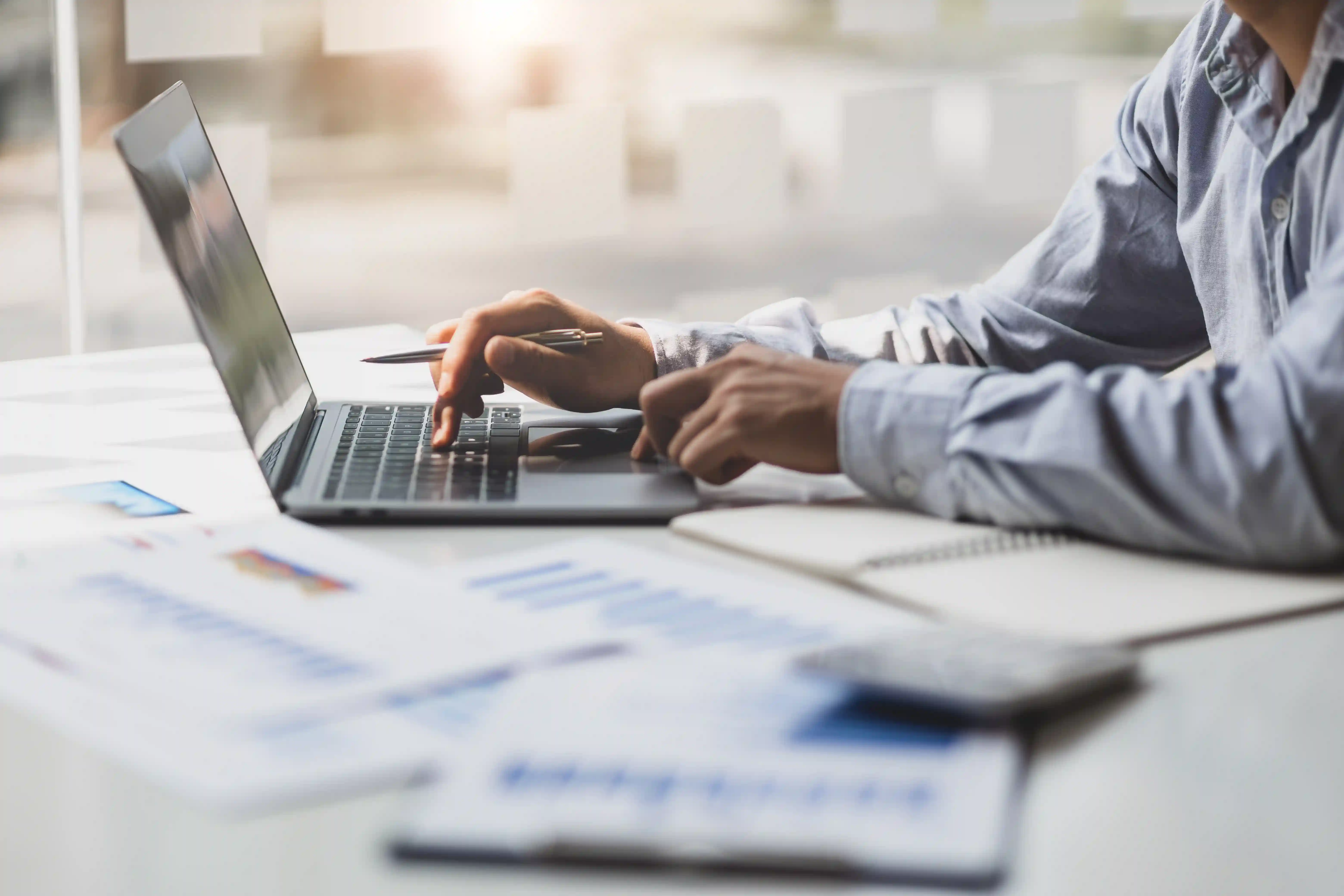 Date:
12 December 2022
The best auditing software programs are aimed at helping businesses keep track of their financial records. Though you can find more than one software for auditing, not all of them are created equal.
Some software auditing programs are more user-friendly than others, while others offer extra features or additional integrations. In this post, we will present you with the top 15 auditing softwares. These include:
Without further ado, let's take a closer look at each of them. We'll review their features, the most common use cases, and customer feedback.
1. AuditBoard
Number one on our list is AuditBoard, also known as one of the most comprehensive audit software solutions. This audit management system comes with all of the standard auditing features:
Audit processes
Audit reports
Quality management system
Audit documentation
Besides that, AuditBoard adds functions like risk management, compliance documents, and ESG to maximize business resilience.
The best thing is that you can use this software audit tool according to your business needs. That's because AuditBoard offers different solutions based on use cases, industries, and frameworks. However, there is no free trial — you can only book a demo.
AuditBoard is rated 4.7 out of 5 on G2.
2. Intelex
Another audit tools software you should know about is Intelex, a platform that provides an easy way for businesses to achieve compliance and proactively manage risk. This audit management software assists businesses in these areas:
Health and safety
Quality assurance
ESG and sustainability
Risk assessment
Intelex audit processes keep track of documents, policies, actions, and other data. That way, Intelex saves you time and money that you would otherwise spend manually tracking all the information required for regulatory compliance. You can start a free trial to check it out.
Intelex is rated 4 out of 5 on G2.
3. Tipalti
If you're looking for reliable technical auditing software, Tipalti might do the trick. With its intuitive interface, Tipalti simplifies internal audits and streamlines accounts payable (AP) operations. This internal audit software has a wide range of features, including:
Financial controls
Audit reports
Payment API
Audit checklists
Secure cloud
The platform facilitates a multi-level review of invoices and offers business rules to optimize cash flow. It also supports 1099 filing and provides complete transparency to vendor tax filings. This internal audit software doesn't offer a free trial, but you can book a demo.
Tipalti is rated 4.4 out of 5 on G2.
4. SAP Audit Management
SAP is internal audit management software for businesses of all types and sizes. The platform offers both cloud and on-premise deployment, with each allowing you to automate internal audit processes. You can use SAP Internal Audit Management software for:
Enterprise resource planning
Internal audits
Supply chain management
Risk assessment
Financial management
CRM and customer experience
This internal audit software also allows users to track changes made within an audit scope over time, making it easier to ensure compliance and minimize risk exposure. Just like most other tools for internal audits, SAP Audit Management avoids a free trial and invites users to book a demo.
SAP Internal Audit Management is not listed on G2, but it is rated 9.3 out 10 on TrustRadius.
5. TeamMate+ Audit
Number five on our list is TeamMate+ Audit, an all-around internal audit software. With TeamMate+ Audit, you can save time by automating workflows and tracking progress in real-time. Not only does it help run an internal audit, but it also assists you with these activities:
Risk-focused planning
Stakeholder engagement
Infrastructure compatibility
Supplier audits
Asset tracking
The thing we like about this audit management software is that it includes many helpful features. We are talking about customizable templates, graph visualizations, and the ability to drill down into full details for an even deeper understanding of internal audits.
In short, TeamMate+ helps give your audits that extra edge so you can produce faster results with confidence. You can't get a free trial, but you can schedule a demo.
TeamMate+ Audit scores 3.9 out of 5 on G2.
6. Qualio
Qualio is another cloud-based software for auditors with proven results. This quality management platform enables companies to build a scalable audit planning system, but that's not the only thing there is to it. On the contrary, Qualio also helps you with the following:
Compliance management
Design control
Internal audits
Risk assessment
Supplier management
Qualio is an internal audit software that mainly focuses on the healthcare industry, but you can also use it in biotech, pharmaceuticals, and many other areas. The fact that it enables dozens of third-party integrations makes Qualio a well-rounded audit software. You can take a product tour instead of the free trial.
Qualio scores 4.5 out of 5 on G2.
7. Safety Culture
Safety Culture internal audit software is essential to teams prioritizing workplace safety. This audit software helps businesses review and assess their safety practices, allowing for adherence to the highest safety standards.
With automated reports and analyses, Safety Culture is a useful tool for quick response times and proactive risk management. This mobile-first platform helps you with the following areas:
Compliance management
Capturing consistent data
Strengthening your audit process
Identifying areas of improvement
Safety Culture also helps companies proactively identify risks, track performance trends, and make effective decisions about their policies and processes. You can take a free trial to check how this audit management software works.
Safety Culture scores 4.4 out of 5 on G2.
8. ZenGRC
Number eight on our list is ZenGRC, an all-encompassing internal audit software for enterprise-level organizations. ZenGRC supports businesses in retail, technology, healthcare, hospitality, and many other fields. Its main features include:
Compliance management
Risk intellect
Audit planning
Efficient governance
This audit management software is known for minimizing the audit process through automation. ZenGRC provides clients with a plethora of data-driven insights that you can quickly visualize using the platform's intuitive dashboard. There is no free trial, but you can get a demo.
ZenGRC is rated 4.4 out of 5 on G2.
9. Pronto
If your business depends on relationships with third-party vendors, Pronto is the right internal audit software for you. The platform monitors an entire ecosystem of business partnerships to pinpoint and automate repetitive tasks. As a powerful audit management software, Pronto helps clients with the following:
Partner onboarding
Improving the audit process
Streamlining partner activities
Optimizing and measuring revenue
The best thing is that Pronto enables every stakeholder to work within the same dashboard, which drastically simplifies business collaboration and compliance management. You can request a demo to check how this audit software works.
Pronto has a score of 4.3 on G2.
10. MindBridge
Another tool on our list is MindBridge, a powerful risk assessment platform for internal audit teams. This cloud-based audit solution assists companies with compliance management and financial reporting. Besides that, you can expect MindBridge to:
Improve data accuracy
Quantify risk assessments
Detect business anomalies
Maximize trust in your financial reporting
Artificial Intelligence (AI) is what makes MindBridge so successful. This audit management system offers AI-powered features that eliminate reporting bias and reduce errors. There is no free trial, but you can book a demo.
MindBridge scores 4.6 out of 5 on G2.
11. Netwrix Auditor
If IT is your field of work, we recommend Netwrix Auditor as the preferable audit software. This platform enables users to solidify internal controls in the IT sector, which drastically improves audit efficiency. Netwrix Auditor offers these features:
Risk management
Proactive threat identification
Data access governance
Ransomware protection
With its risk mitigation features, Netwrix Auditor makes it easy to get a clear overview of business data. You can use it to eliminate human errors, make accurate audit findings, and create new compliance solutions.
Netwrix Auditor scores 4.4 out of 5 on G2.
12. Asset Panda
Number twelve goes to Asset Panda, a platform for internal controls that can help you keep track of all assets around the clock. This audit software works across many verticals, including construction, government, and education. Here's what you can expect from Asset Panda:
Fixed asset tracking
Document control
Tool and maintenance tracking
Internal auditing
Asset Panda is particularly useful for companies looking for a way to manage and organize assets from top to bottom. You can get a demo for this one, but not a free trial.
Asset Panda scores 4.1 out of 5 on G2.
13. Raken
Raken is a highly specific audit software that serves companies in the construction industry. The tool is cloud-based and mobile-friendly, which is ideal for construction managers who work on-site. Raken provides users with a number of quality features, such as:
Production tracking
Customizable construction checklists
ISO compliance requirements
Structured documentation
Advanced reporting and analytics
A very important detail is that Raken simplifies collaboration among team members, making it easier for large units to complete projects on time. Besides that, its daily reporting solutions are so comprehensive that you can ditch the paperwork.
Raken scores 4.6 out of 5 on G2.
14. Benchmark Risk+Compliance
Benchmark Risk+Compliance is audit software with a strong focus on risk management. The tool works wonders for businesses struggling with ESG requirements. With Benchmark Risk+Compliance, you can expect to:
Fulfill compliance demands
Strengthen ESG reporting
Improve safety management
Minimize supply chain risks
Benchmark Risk+Compliance lets you run an intuitive audit, which means it's easy to use and beginner-friendly. It also comes with a sustainability suite that adds more transparency to your database.
Benchmark Risk+Compliance has a score of 4.2 on G2.
15. Jolt
The last entry on our list is Jolt, a tool that lets you conduct audits through automation and consistent data tracking. Although primarily designed for the hospitality industry, Jolt is also suitable for other types of businesses as well. The system includes:
Audit templates and checklists
Customizable reporting options
Employee scheduling
Compliance and risk management
Jolt audit software helps companies to boost employee performance and productivity. It can also streamline your internal procedures, turning your team into a high-performing unit.
Jolt scores 4.3 out of 5 on G2.
The bottom line
Audit software is a critical tool for businesses of all sizes. By streamlining the audit process, companies can cut costs while maintaining compliance with industry regulations.
In this article, we've highlighted some of the best auditing software on the market today. Which one would you like to test first?