If the Biggest Corporate Mergers Were Ever Done on Data Room
Author:
Joe Gamse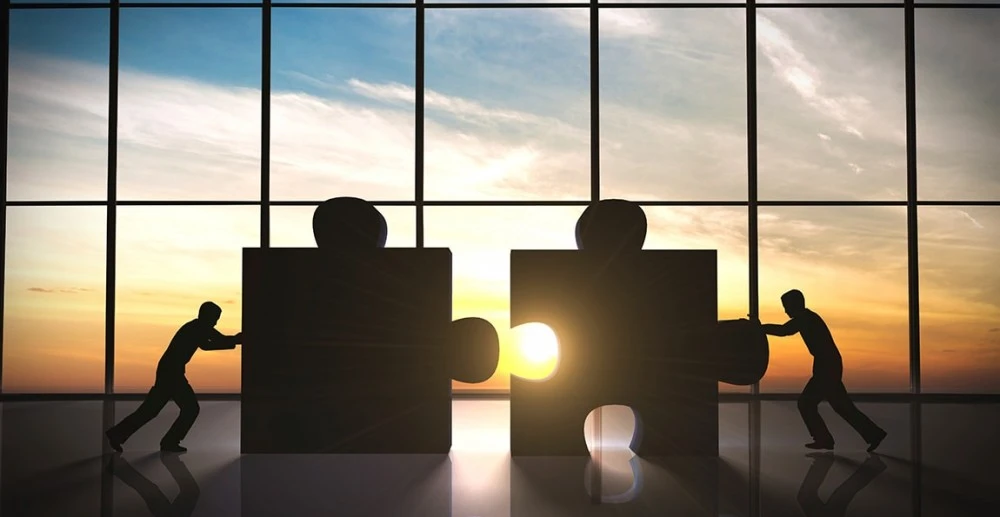 Date:
29 March 2016
You only have to be an occasional follower of financial news to know that 2015 was a record-breaking year for M&A, with a total deal volume above $5 trillion and 69 tie-ups worth over $10 billion.
To give you some context, here are some of the biggest mergers in history; unsurprisingly, three of them are from last year. It's interesting to know though whether things were different if the biggest corporate mergers ever could have been done on data room …
Vodafone – Mannesmann
The most sizable merger ever was also one of the most hostile – Mannesmann, a German telecom operator, fended off Vodafone's advances for three months before finally succumbing to a $198 billion takeover in February 2000. The combined company had a worth of $342 billion, and the deal was only given the green light by European Union regulators when Vodafone pledged to sell off their sub-brand Orange to France Telecom.
The initial signs were promising for Vodafone – March 2000 saw its share price hit an all-time high – but the initial price bounce didn't last long. Even so, Vodafone has effectively consolidated their share of the European market.
AOL – Time Warner
Ask any finance professional for an example of a terrible deal, and they're likely to cite AOL's $180 billion purchase of Time Warner as one of the most misguided M&A ventures ever – find out why in our post.
Pfizer – Allergan – [editor's note – the deal was cancelled after publication]
The first entrant from 2015 in this list is US pharmaceutical giant Pfizer's $155 billion merger with Irish counterpart Allergan – but the deal is more significant for the worst ever mergers & acquisitions than its (admittedly gargantuan) size.
In a move that enraged politicians and pundits alike, Pfizer executed an 'inversion' – moving its global headquarters to Ireland as part of the merger, in what seemed to many a transparent attempt to avoid US corporate tax. The protestations of the Pfizer CEO, who claimed that the move would actually benefit the US economy, mainly fell on deaf ears.
Verizon Communications – Verizon Wireless
When Verizon Communications bought Vodafone's 45% stake in Verizon Wireless in 2013 – for a weighty $130 billion – it was the culmination of a ten-year chase to gain full control of the cell-phone carrier.
What's more, it was fairly profitable for both sides. Verizon acquired an asset with no integration costs, and Vodafone gained a sizable $40 billion of capital to service its debt and reinvest into its operations in an increasingly competitive European market.
Dow – DuPont
In the last months of 2015, two US chemical giants agreed to embark on an unprecedented project in financial engineering. First, Dow Chemical and DuPont would merge, forming a company worth $130 billion – and then that corporate giant would subsequently split into three, with separate entities for agriculture, materials and specialty projects.
If you're confused, you're not alone – the companies actually created a whole website devoted to explaining all this maneuvering to their shareholders. The deal hasn't gone through yet, and German rival BASF is even worst ever mergers & acquisitions – so watch this space.
As this last merger shows, there seems to be a trend for bigger and more complicated deals. Accurate information and insight, through virtual data rooms and industry experts, will only become more important.