Best Books for Investment Bankers
Author:
Daniel Mather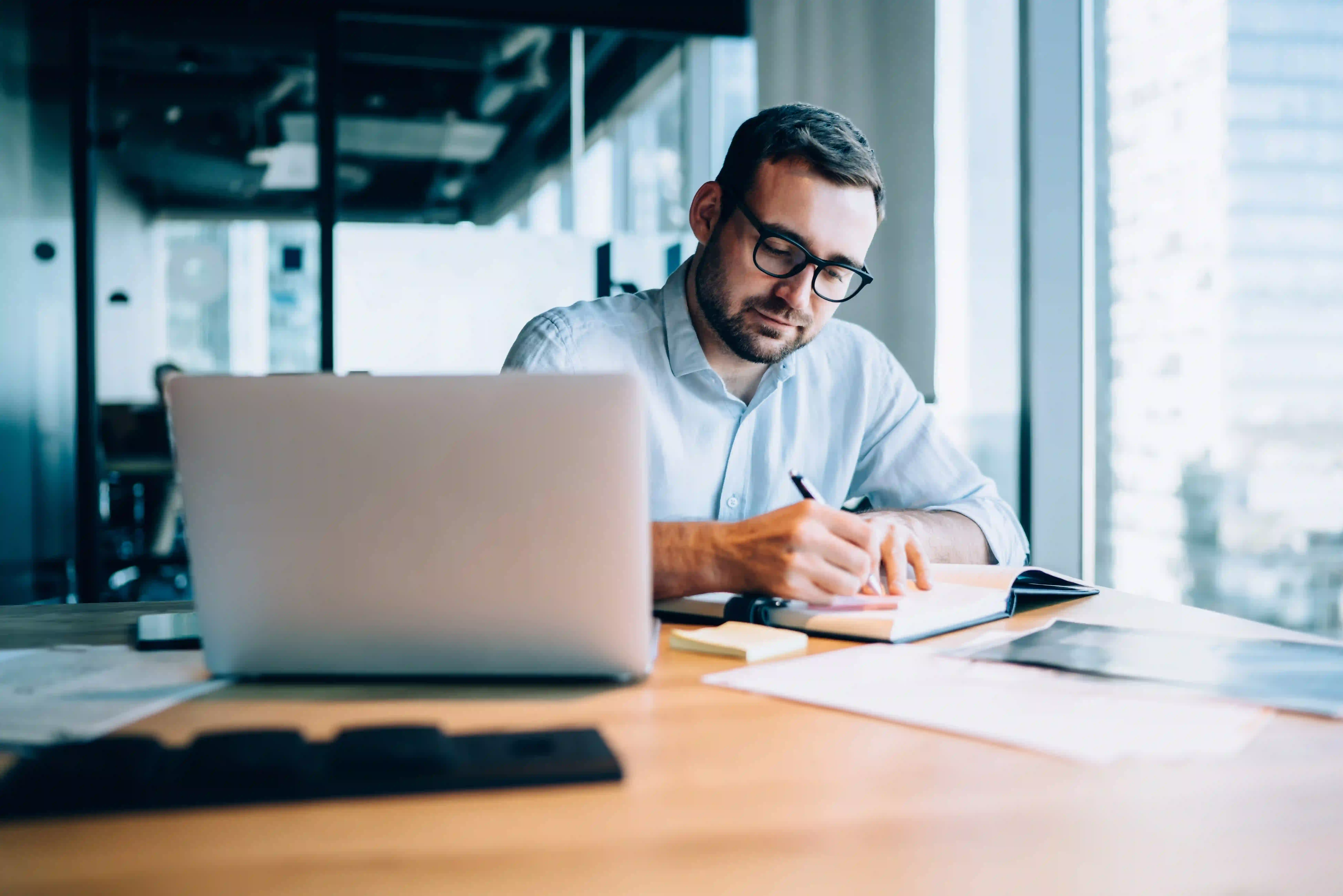 Date:
9 December 2022
Investment banking deals with major financial transactions — think operations like mergers and acquisitions, IPOs, debt restructuring, and capital raising. In this article, we'll list some of the best books for investment bankers of all stripes.
Our list includes classics of the financial world, as well as books about investment banking for beginners. Whether you're an aspiring investment banker or a seasoned veteran of the investment banking industry, you'll find something here to educate and entertain.
Best books for learning about the investment banking industry
Let's begin by taking a look at some of the best investment banking books for aspiring investment bankers and those who are starting out.
Investment Banking for Dummies (Matthew Krantz and Robert Johnson)
If you're just getting acquainted with the investment banking world, Investment Banking for Dummies is a good starting point. It will provide you with a step by step practical guide to the industry. Investment bank courses often include this book in their curriculum, and for a good reason: it's an awesome introduction to dummies' investment banking.
Investment Banking Explained: An Insider's Guide to the Industry (Michel Fleuriet)
Although not as didactic as our previous pick, this book does a good job of breaking down the investment banking industry and the many professions linked to it in an easy to understand manner.
From brokers, to analysts and relationship managers, from financial modeling and risk management, this book will give you a good introduction of the business of investment banking, together with business strategies for each area of the market.
Investment Banking: Valuation, Leveraged Buyouts, and Mergers and Acquisitions (Joshua Pearl)
One of the top-selling works on corporate finance, Joshua Pearl's book is a comprehensive overview of the core concepts of investment banking.
A 400-plus-page beast of a book, it will teach you about funds and private equity, leveraged buyouts, and all kinds of technical concepts for a deeper understanding of the business.
Investment Banks, Hedge Funds, and Private Equity (David Stowell)
A great resource for understanding the complex businesses of private banks, hedge funds, and private equity, and how they interact with and support each other's roles in the international capital markets.
An invaluable resource for the would-be investment banker, Investment Banks, Hedge Funds, and Private Equity is a book that undoubtedly deserves a place on your shelf.
Funny and instructive
Because learning doesn't always have to be a dead serious affair, here are a couple of amusing and eminently readable — while never failing to be instructive — accounts of what life is like for an investment banker.
Monkey Business (Peter Troob)
Is life at an investment bank as glamorous and exciting as Hollywood portrays it? Author Peter Troob will answer this and plenty of other questions in this hilarious insider's perspective into the world of Wall Street.
Monkey Business takes you for a ride through DLJ, one of the top Wall Street firms of the 90s — everything from his first contact with the finance world to the complicated interactions with clients and other institutions in the industry.
Damn, It Feels Good to Be a Banker (Leveraged Sellout)
Yes, you read the author's name (or alias) right. And do we have to tell you the full title? OK, here it goes: Damn, It Feels Good to Be a Banker: And Other Baller Things You Only Get to Say If You Work on Wall Street.
Written by a 24-year-old investment banker, this book will have you giggling as you learn about the crazy and fun world of the American capitalist. In an intricate web of risk management and leveraged buyout, you'll find just how hard — but ultimately rewarding — the profession of an investment banker can be.
Banking classics
Now we get to some of the most well known and time-tested books about investment banks. These are some of the best books about investment banking — industry-defining works, written by some of the leading experts of the past several decades.
Liar's Poker (Michael Lewis)
No reading list for investment bankers would be complete without this Lewis classic. From the financial crises of the stock market to the behavior and particularities of traders in the 80s, Liar's Poker is a powerful insight into the investment banking environment as it was — and still is.
Barbarians at the Gate (Bryan Burrough and John Helyar)
Written by the Wall Street Journal's investigative journalists Burrough and Helyar, the book details the leveraged buyout of RJR Nabisco. Widely acclaimed as a masterpiece of investigative writing, Barbarians will grip you to the end as you learn about this business defining acquisition
Den of Thieves (James B. Stewart)
One of the defining investment banking books of its decade, Stewart's Den of Thieves details the inner workings of Wall Street firms in the 80s, focusing on the corruption and the insider trading that eventually transpired, and transformed Wall Street. It's not so much a practical guide as a historical account, but it's nonetheless a key read for anyone keen on investment banking.
The Big Short (Michael Lewis)
One of the best-sellers books about the financial world for more than a decade since its 2010 release, with a 2015 movie of the same name, The Big Short tells the enthralling story of the few big names in Hollywood who bet against the debt bubble in the early 2000s, coming to ultimately make a fortune during the 2007-08 crisis.
Also telling you about those in investment management who suffered the biggest losses in the crisis, the book's lessons are likely to stay with you and help shape your career as an intelligent investor.
King of Capital (David Carey and John Morris)
Written by two insiders, King of Capital tells about Blackstone, the private equity powerhouse company whose meteoric rise in the early 2000s would forever change the world of corporate finance. One of the best-known modern books on investment banking, King of Capital is one title that should not be missing from your collection.
The Accidental Investment Banker (Jonathan Knee)
Investment banking was at its craziest in the 90s, a decade where discipline was scarce and a cavalier money-making attitude predominated. Jonathan Knee's The Accidental Investment Banker reveals both the best and the worst of investment banking in a fascinating, hard-to-put-down account.
Bonus books: Psychology of investment
While not strictly about investment banking, here are two books that every investment banker ought to read at least once in their lifetime.
Black Swans (Nassim Taleb)
Nassim Taleb is a controversial, narcissistic, and clutter-y author. But regardless, he managed to bring the concept of "black swans" to our popular consciousness, and his work is a powerful reminder of the limitations of our predictive system, as well as the need to build resilient, shock-resistant systems.
Thinking, Fast and Slow (Daniel Kahneman)
While primarily a book about psychology, there's a reason you'll often see Kahneman's book in the "Investment" shelf: it's a powerful, life-changing explanation of our decision-making process. As such, it'll help you understand yourself and others, improve your financial modeling processes, and make you a more well-rounded figure in the investment banking sphere.
Capping off
There are many other books we could recommend to anyone looking for — or consolidating — a career in the world of investment banking, but then our list would be too long. That said, these titles will provide you with an excellent education and guarantee you ace any job interview.
Take your time to read them and you will find that your time has been… shall we say, well invested?