22 Advisory Firms Shaping Biotech Mergers
Author:
iDeals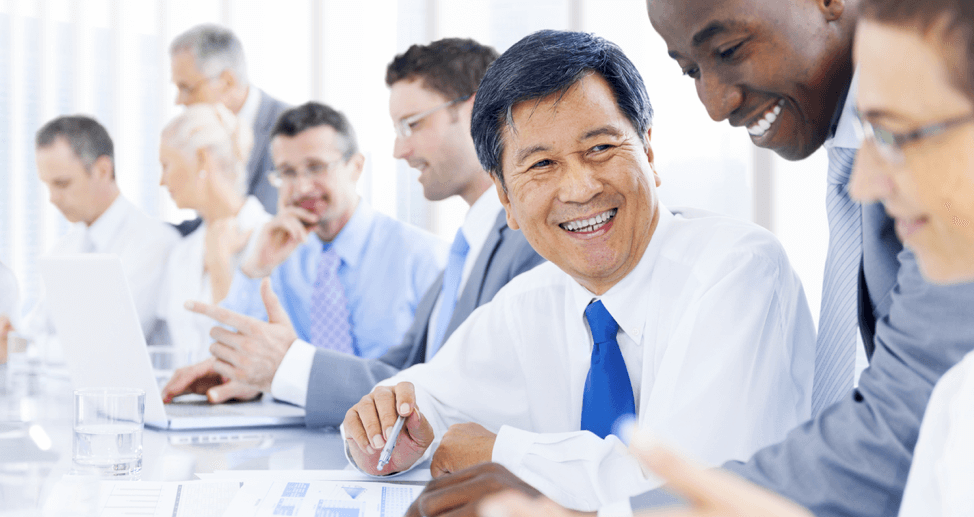 Date:
7 January 2020
2019 is on track to be a record year for biotech mergers and acquisitions. This year, Big Pharma is up against a number of roadblocks, like pricing constraints and expiring patents. These challenges have prompted industry leaders to seek acquisitions that boost their growth outlooks. Because biotech companies have the ability to take on riskier drug development, buying them out is increasingly advantageous.
With billions of dollars at stake, financial advisory firms have an extremely important role to play. They shepherd businesses through valuations, market strategy and other critical aspects of these mega-deals. Here are 15 advisory firms that are helping restructure the biotech industry.
Morgan Stanley
Morgan Stanley has served as an advisor on many of this year's highest-valued deals. Perhaps most notably, however, is the company's role as Bristol-Myers Squibb's lead financial advisor in their acquisition of Celgene.
The $74 billion deal leaves Bristol-Myers Squibb well-positioned to address the needs of patients with cancer, inflammatory and immunologic disease and cardiovascular disease. Overall, the merged company will have nine products with more than $1 billion in annual sales.
J.P. Morgan
J.P. Morgan has also advised on half of the top ten highest-valued mergers and acquisitions. The company was on the other side of the Bristol-Myers-Celgene deal, serving as the lead financial advisor for Celgene.
The firm focuses on providing banking solutions exclusively for life sciences companies. This concentration allows them to advise biotech and pharmaceutical companies though complex financial and regulatory challenges.
Every year J.P. Morgan brings together industry leaders and emerging fast-growth companies for their healthcare conference. The conference is the largest healthcare investment symposium in the industry with some 9,000 attendees and in excess of 450 private and public companies.
Nomura
Based in Tokyo, with regional headquarters in Hong Kong, London and New York, Nomura is a financial services group with an integrated global network spanning over 30 countries. It plays an important role in connecting life science companies in the East and West.
In January, Nomura helped Takeda Pharmaceutical complete its $62 billion acquisition of Shire. One of Takeda's key drivers for the acquisition is to gain further U.S. exposure.
For deals like the Takeda-Shire merger, Nomura's knowledge of global markets is paramount. The advisory firm performs in-depth global research, and has extensive knowledge of sales and trading in equities, currencies, rates and credit.
Evercore
Independent investment banking advisory firm Evercore was also involved in two of the transactions mentioned. It has advised on some of the highest profile M&A transactions in recent years, including the five largest U.S. transactions of 2019.
In July, Evercore advised Takeda regarding the sale of its Xiidra product to Novartis. In May the firm also advised Novelion Therapeutics on its subsidiary, Aegerion Pharmaceuticals. Specifically, the firm facilitated a prepackaged Chapter 11 debt restructuring and subsequent merger with Amryt Pharma.
Evercore advises clients on complex balance sheet issues and transformational situations. The company holds a track record of developing innovative solutions that help diverse stakeholders reach consensus.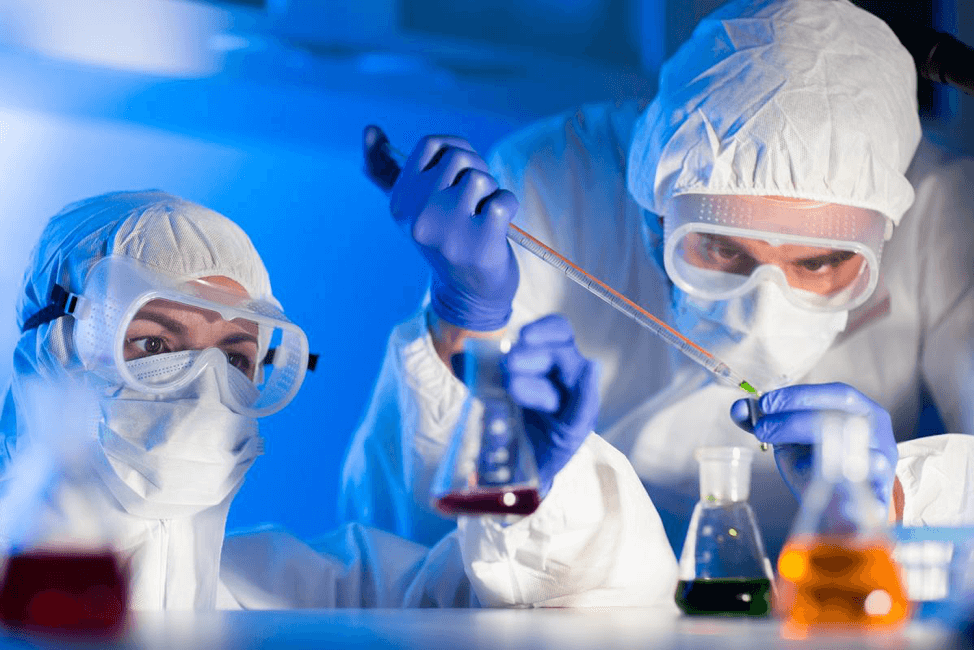 MacKenzie Partners
This is one of the smaller companies on our list, and one of the newest. MacKenzie Partners was founded in 1990, and has a team of more than 40 executives focused on mergers and acquisitions.
MacKenzie Partners has been involved with some very large deals. In 2019, for example, the company was involved in the potential $4.3 billion merger between healthcare company Roche and Spark Therapeutics, the deadline for which has been extended to April 2020.
Goldman Sachs
Goldman Sachs is a longstanding market leader in M&A guidance. Their healthcare group advises clients in a wide range of sub-sectors, including biotechnology, diagnostics and life sciences, medical devices and pharmaceuticals.
Earlier this year, in a deal valued at approximately $8 billion, Eli Lilly acquired Loxo Oncology. As Loxo's exclusive financial advisor, Goldman Sachs assisted the company in selling all of their outstanding shares.
Goldman Sachs' investment banking division works on some of the most complex financial challenges and transactions in the market today. The company advises on mergers, provides financial solutions for acquisitions, structures IPOs, and handles projects that help clients at major milestones.
Citigroup
Citigroup is another household name powering advancements in biotechnology. In January, Citigroup served as TESARO's lead financial advisor when the company was acquired by GlaxoSmithKline.
The goal of the acquisition was to accelerate the development of GSK's pipeline and commercial capability in oncology. The deal was originally announced in 2018, landing TESARO among the top "10 Takeover Targets" included in GEN's A-Lists published in February 2018 and again in September 2018.
Deutsche Bank
Deutsche Bank was the exclusive financial advisor for Eli Lilly in its $8 billion Loxo acquisition mentioned above. The announcement of the deal was made by Lilly earlier this year at the J.P. Morgan Healthcare Conference in San Francisco.
Deutsche Bank itself was recently entertaining a merger with Commerzbank. The deal between the two German banks would have created an entity with over $2 trillion in assets and was being considered as it would have been better able to compete with rivals in Europe and the United States. Ultimately, however, the potential benefits did not justify the costs and risks involved.
Guggenheim
In June, Pfizer announced the successful completion of its acquisition of Array BioPharma. This acquisition hopes to advance science for the discovery, development and commercialization of targeted small molecule medicines.
The $10.64 billion acquisition ranks among the top of this year's megadeals. Pfizer's financial advisor for the transaction was Guggenheim.
Together with J.P. Morgan, Guggenheim also acted as a financial advisor to Bioverativ when they were acquired by Sanofi in 2018. The $11.6 billion deal was among the highest valued biotech deals in 2018.
Centerview Partners
Centerview Partners' core focus is on providing advice on mergers and acquisitions, financial restructurings, valuation and capital structure. The firm acted as exclusive financial advisor to Ipsen on the $1.31 billion acquisition of Clementia Pharmaceuticals.
The deal was completed in April 2019 and driven by a rare disease drug the buyer licensed from Roche in 2014. The drug has not been approved yet, so the move is thought of as a gamble by some.
Centerview was also exclusive financial advisor to Auris Health on its sale to Johnson & Johnson, and to Spark Therapeutics on its sale to Roche.
PJT Partners
PJT Partners is a financial advisor to AbbVie on its $63 billion acquisition of Allergan. This is the second-biggest takeover in the pharmaceutical industry announced in 2019.
Allergan, the maker of Botox, provides AbbVie with a product portfolio large enough to diversify its revenue from Humira, a top selling rheumatoid arthritis drug. AbbVie could be facing the loss of the patent for Humira as soon as 2023.
This year, PJT Partners also advised GlaxoSmithKline on their acquisition of TESARO, and served as an advisor on the Novartis acquisition of Advanced Accelerator Applications.
Cowen
Cowen is a bank for that serves as advisor for life sciences companies. The biotech investment banking team has one of the largest footprints in the sector.
Its biotech research capabilities are extensive; it leverages a network of clinicians to help analysts gauge market potential and opportunity. The company's publications, such as Biotechnology Quarterly and Ahead Of The Curve reports, have become trusted resources among investors.
Cowen acted as a financial advisor to Spark Therapeutics when they were acquired by Roche in June of this year. In addition to the $4.3 billion megadeal, the firm was the exclusive financial advisor to Versartis on their merger with Aravive last year.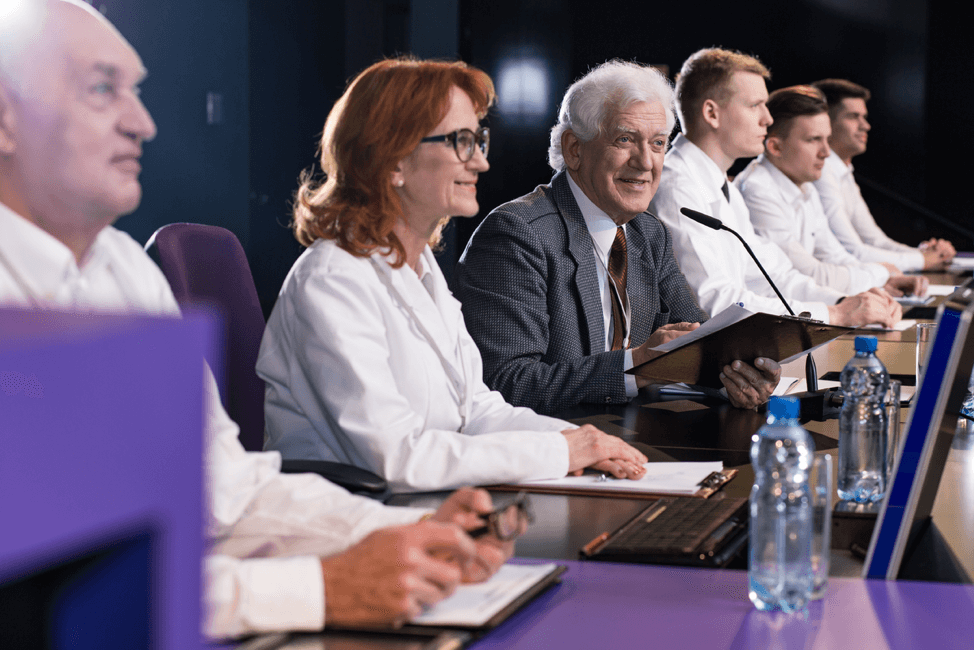 Credit Suisse
Merck is another pharmaceutical company aiming to expand its cancer pipeline through a biotech acquisition. The deal, in which Merck will acquire Peloton Therapeutics, is expected to close in the third quarter of this year.
Credit Suisse is serving as the financial advisor to Merck, helping the company acquire all outstanding shares of Peloton in exchange for $1.05 billion cash upfront. The deal will also include a payout to Peloton shareholders of up to $1.15 billion. This is tied to achieving regulatory and sales milestones.
In September, Credit Suisse announced new senior hires that would bulk up the firm's life sciences banking team. This is in response to the record high levels of merger and acquisition activity in the sector.
William Blair
William Blair served as financial advisor to Paragon Bioservices when they were bought out by Catalent in May. The $1.2 billion acquisition is intended to expand Catalent's gene therapy capabilities.
The firm also acted as a financial advisor to biotechnology company, Myonexus Therapeutics, when they were acquired by Sarepta Therapeutics in April. The move was made to strengthen Sarepta's position as a leader in gene therapy and expand its rare disease franchise.
Dyal Co.
Dyal Co. made waves last year when it landed a lead role on the $8.7 billion Novartis-AveXis deal. The 16-person firm is run by Gordon Dyal, formerly of Goldman Sachs. Dyal has been in the merger business for more than three decades, and has educated some of today's top dealmakers.
Dyal started 2019 strong too, advising on the Bristol-Myers Squibb takeover of Celgene. The team's involvement catapulted Dyal to the top of the league table rankings.
Eisner Amper
The work done by accounting firm Eisner Amper can be critical during a biotech merger.
The corporate finance arm of the organization can determine the actual value of a company and the transaction advisory team can assist both buyers and sellers as they move through mergers or acquisitions. They can pull together portfolios for sellers, identify risks and opportunities for buyers and assist all parties with tax issues.
Torreya
Since 2007, Torreya has been part of more than $100 billion worth of deals in the biotechnology and related services space. Specialization in biotech sets this company apart, with its mergers and acquisitions team involved in some very large deals during the past few years.
In 2018, for example, Torreya was part of negotiations between InvaGen and Avenue for a deal worth $35 million at first-stage closing and $180 million in the second stage. The two companies hope to release a version of the painkiller Tramadol in IV form. This merger makes the work possible.
Torreya has a good track record of success in complex, cross-border work. There's an extra layer of negotiations and paperwork when companies don't share a home country. Torreya helps smooth the bumps.
Aquilo Partners
Aquilo Partners is a life sciences investment bank exclusively focused on mergers, acquisitions, and similar transactions within the biotech industry.
In 2017, Aquilo helped facilitate a collaboration between Pieris Pharmaceuticals and AstraZeneca. The final deal was worth at least $57.5 million in upfront and near-term milestone payments with the final amount not to exceed $2.1 billion. The partners will work to develop an inhalant medication to treat respiratory disease.
Lowenstein Sadler
More than 300 lawyers work for this national law firm. Lowenstein Sadler has five offices in the United States, and the client base is varied. In addition to serving the life sciences and technology sector, Lowenstein Sadler helps financial markets too.
The mergers and acquisitions arm of Lowenstein Sadler is set up to help small, entrepreneurial companies execute cutting-edge deals. The company can also help larger companies pick up the smaller partners they need to survive.
Kirkland
Founded in 1909, Kirkland is an international law firm that serves clients in a number of areas including M&A and other corporate transactions.
The firm has been involved in major biotech projects recently. For example, in the summer of 2019, the company announced that it was serving as legal counsel for Bristol-Meyers Squibb during a planned divestiture mandated by a pending merger with Celgene.
L.E.K. Consulting
Management consulting firm L.E.K. Consulting has a team devoted to the biotech and pharmaceutical industry, and is often a key partner in a merger or acquisition. Some clients need assistance during the early stages of development and L.E.K. can help them evaluate their sales pipeline and invest the right amount into R&D.
L.E.K. Consulting can then work with these same clients as they prepare to buy another company — or sell.
Wells Fargo
Wells Fargo was the exclusive financial advisor to Thermo Fisher when they acquired Brammer Bio in May. The $1.7 billion deal will advance Thermo Fisher's plans to complete capital expansion projects in gene therapies.
Wells Fargo is another firm bulking up on biopharma bankers. Its new hires highlight the firm's commitment to serving clients, both in the biopharma sector and more broadly.