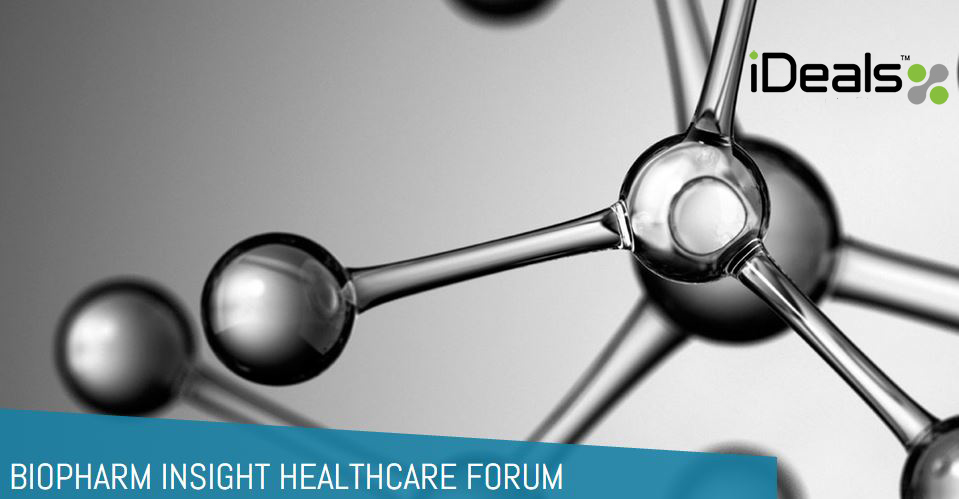 On October 28th, 2014, iDeals™ Solutions, alongside RHO and SVC, co-sponsored the first annual BioPharm Insight Forum, organized by Remark and hosted at the Alexandria Center of Life science in New York.
Remark, part of MergerMarket group, a premium producer of financial sector conferences around the world, hosted its first healthcare forum focusing on financial activity in the life sciences sector including discussions on M&A, innovative financing trends and most interesting, shareholder activism.
This inaugural premier event in Medical & Pharmaceutical industry brings together dealmakers in the life sciences and healthcare sectors. Industry leaders will explore M&A's key role in these dynamic landscapes as they position themselves to maximize opportunities and returns while minimizing risk. With Allergan & Valeant being the hottest topic of the news today, more than 200 attendees heard panelists like Keith Meister (CIO of Corvex Management LP) and Alexander Denner (CFO of Sarissa Capital Management LP) sharing their thoughts on the hot topic.
Top executives from the Royal Bank of Canada (RBC), GE Healthcare (GE), UBS (UBS) and the Goldman Sachs (GS) all participated on the panels at the BioPharm Forum in New York.
BioPharm Insight Healthcare Forum took place on 07 Oct 2015 at Apella New York, US.