Back to blog
Viacom-CBS merger: insights and takeaways
October 1, 2022
6 min read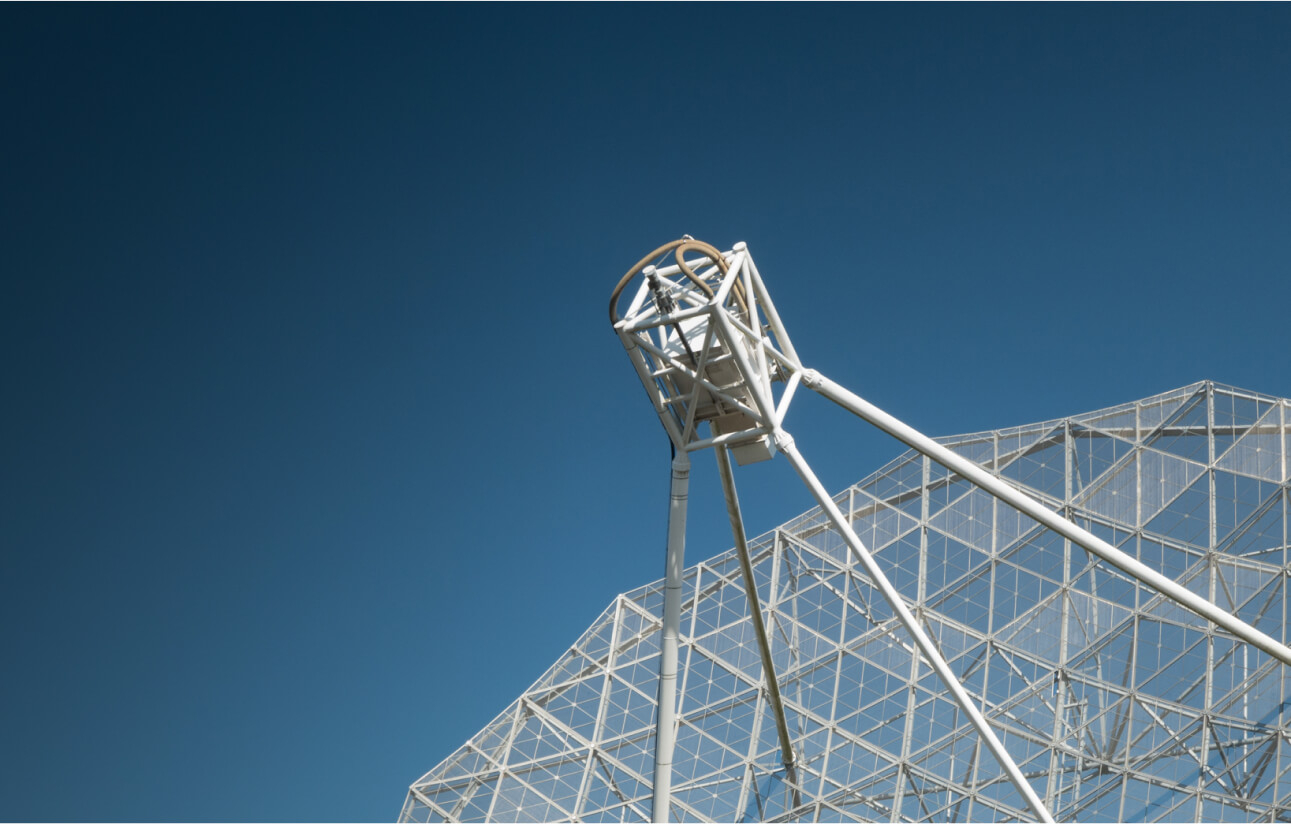 After announcing plans to merge in August 2019, CBS Corp, the parent of CBS Interactive, and Viacom Inc. completed the deal a few months later, in December 2019, forming a new media conglomerate called ViacomCBS (known as Paramount Global today). The relationship between the two media companies, however, has a much longer history.
Both the $12 billion merger agreement and the decades-long relationship that preceded it, offer valuable lessons for stakeholders, investors, and other companies considering mergers and acquisitions these days.
Highlights
The CBS-Viacom merger brought together two prominent media companies, Viacom with its cable channels and CBS with its broadcast network and film production.
CBS and Viacom had a long history of relatedness, including a previous merger attempt in 1999.
The Redstone family played a pivotal role in orchestrating the merger, leveraging their influence over both companies.
The merger was structured as an all-stock deal, subject to approval by regulators and shareholders of both companies.
While ViacomCBS holds the largest television viewer share among media companies, it faces stiff competition from rapidly expanding giants like Disney and Netflix.
ViacomCBS underwent rebranding in 2022 and changed its name to Paramount Global.
The background of the companies involved
Each company involved in the merger held prominent positions in the media and entertainment industry:
Viacom, known for its extensive array of cable channels, including popular networks like Comedy Central, MTV, Nickelodeon, and BET Networks, had established itself as a major force in the media landscape.
CBS Corporation owned and operated the CBS broadcast network, Showtime Networks, and the legendary Paramount Pictures, thus establishing itself in TV broadcasting and film production.
Both companies had made their mark in different areas of the media world, setting the stage for a powerful and diverse combination when they eventually merged into an all-encompassing entertainment company with a global reach.
CBS and Viacom: pre-merger relationships
CBS Television Studios and Viacom have long been related to one another, even while functioning as separate companies. Here are the key events in the history of two media giants before their merger in 2019:
1971, January — CBS Corp spins off Viacom due to the Federal Communications Commission's (FCC) requirement to avoid financial stakes in content for television networks like CBS.
1999, September — CBS and Viacom announces a merger valued at $35.6 billion. The merger aims to expand CBS's audience, particularly targeting the younger generation through channels like MTV, Nickelodeon, and VH1.
2006, January — CBS splits from Viacom under the leadership of CEO Les Moonves. However, both companies remain under the supervision of National Amusements, Inc., with Sumner Redstone as its head at that time.
2008, May — CBS acquires CNET Networks for $1.8 billion.
2016, February — due to shareholder pressure regarding his mental competency, Sumner Redstone steps down as chairman of both CBS and Viacom.
2017, September — following sexual assault allegations, Les Moonves is forced out of CBS. The company settles its litigation with National Amusements and elects six new board members.
The Redstone family's pivotal role in the CBS Viacom merger
The CBS Viacom merger owed much of its success to the Redstone family, who had significant influence over both companies.
In particular, media mogul Shari Redstone, the current owner of National Amusements and the controlling shareholder in CBS and Viacom, became a central figure in orchestrating the merger, leveraging the family's media holdings to make this historic union possible.
She will serve as chairperson of ViacomCBS following the merger, working closely with former Viacom CEO Bob Bakish, who will step into the role of CEO at ViacomCBS, and CBS acting CEO, Joseph Ianniello.
However, not everyone within the Redstone family was enthusiastic about the merger. For instance, Shari Redstone's niece Keryn Redstone expressed skepticism, saying: "There was a good reason why [CBS and Viacom] split. … The stock price is a reflection of people's doubt about whether it's good for the shareholders or not." She notes that it's too late to compete with media giants like Disney and Netflix.
Despite skepticism and doubts, the Redstone family successfully completed the merger, with several factors contributing to their accomplishment:
Unique understanding. The Redstone family's close connections to both Viacom and CBS provided them with a distinctive insight into the potential benefits of a merger.
Hands-on approach. Their active involvement and hands-on approach ensured a smooth transition, facilitating the alignment of interests and objectives between the two companies.
Credibility and stability. The family's longstanding reputation in the media industry brought credibility and stability to the merger, reassuring stakeholders and inspiring confidence among investors.
The merger agreement
On August 12, 2019, CBS and Viacom agreed on a stock exchange ratio that gave Viacom shareholders 0.5965 shares of CBS for every 1 share of Viacom stock they hold. Overall, Viacom was valued at around $12.5 to $13 billion.
The ViacomCBS merger was structured as an all-stock deal, with the combined company being subject to approval by CBS shareholders, the Securities and Exchange Commission, and other federal regulators.
Throughout the negotiation process, both Viacom and CBS continued to operate as separate entities, preserving their respective identities and operations. However, the joint venture marked a significant milestone, uniting two media giants under one roof.
ViacomCBS in today's media industry
After the merger, ViacomCBS has become a media powerhouse. It now owns the CBS broadcast network and a range of influential cable channels, including MTV, Nickelodeon, BET, and Comedy Central, as well as the legendary Paramount Pictures.
These holdings give ViacomCBS the largest television viewer share of any media company. About 22% of all television viewing currently is trained on a CBS or Viacom property. The company also boasts the broadest demographic reach among its peers.
ViacomCBS, however, remains relatively small in a world of quickly expanding media giants. Combined, CBS and Viacom offer a market capitalization of about $30 billion — a fraction of Disney's $247 billion and Netflix's $137 billion.
To solidify its position in the industry, ViacomCBS underwent rebranding. On February 15, 2022, during an investor presentation, the company announced its name change to Paramount Global, stating that it would "reflect who we are, what we aspire to be, and all that we stand for."
3 lessons learned from the CBS-Viacom merger
Even though the Viacom-CBS deal still poses many questions, it offers the opportunity to learn several lessons.
1. Try, try again
While Sumner Redstone split CBS Corporation and Viacom over concerns that the merged companies weren't performing as expected, Shari Redstone continued to see the potential of a united front.
Over three years of steady effort, she worked to address challenges and uncertainties, leading to the successful merger in 2019. Her consistent approach and determination facilitated the creation of ViacomCBS, a media powerhouse with a substantial market presence.
2. In streaming, depth beats size
Recognizing the growing global demand for content, ViacomCBS has entered into the streaming arena, providing a range of streaming services such as CBS All Access and Showtime. While some express concerns about its size compared to industry giants like Disney and Netflix, ViacomCBS's extensive content library and diverse audience appeal give it a competitive edge.
Redstone herself has noted that when it comes to competing for an audience, size and depth aren't the same thing. "I think people make a mistake and they look at scale as being about market cap," she tells The New York Times' Edmund Lee. "Scale is not about market cap. Scale is about the ability to create the quantity and quality of content that people want to see."
3. Manage your mergers well
Just a few weeks after the completion of the CBS-Viacom deal, a lawsuit appeared in federal court accusing Shari Redstone and other directors of ramming the merger through without allowing minority shareholders to vote on it. And even though the lawsuit was unlikely to disrupt ViacomCBS's future plans, it did raise questions about the ethical trajectory of the newly merged company.
This case serves as a valuable lesson for other businesses planning to merge. It highlights the importance of transparency, fairness, and ethical practices during the merger process. It also demonstrates that an effective management team and governance are critical to gaining stakeholders' trust and ensuring a smooth transition.
FAQ
CBS and Viacom first merged in September 1999 with the aim of expanding CBS's audience reach through Viacom's popular cable channels. The companies split into separate entities in 2005 and then reunited in December 2019 to form ViacomCBS (now Paramount Global).
Viacom and CBS split into two separate companies in 2005 due to the Federal Communications Commission's (FCC) regulations that required companies to avoid financial stakes in content for television networks.
CBS and Viacom decided to merge in 2019 to form a more powerful media company called ViacomCBS (now Paramount Global) with a vast content library, production capabilities, and broadcasting expertise. The merger enabled them to better compete in the evolving media landscape and strengthened their position in the streaming industry.
CBS paid around $12 billion for Viacom in the merger deal that took place in 2019, valuing the combined company at approximately $30 billion.
By adopting the name Paramount, ViacomCBS aimed to create a stronger connection between its various businesses, including its streaming service Paramount Plus, linear networks, cinematic arm, and global businesses.