Back to blog
Virtual data rooms VS. generic file sharing solutions
August 30, 2022
8 min read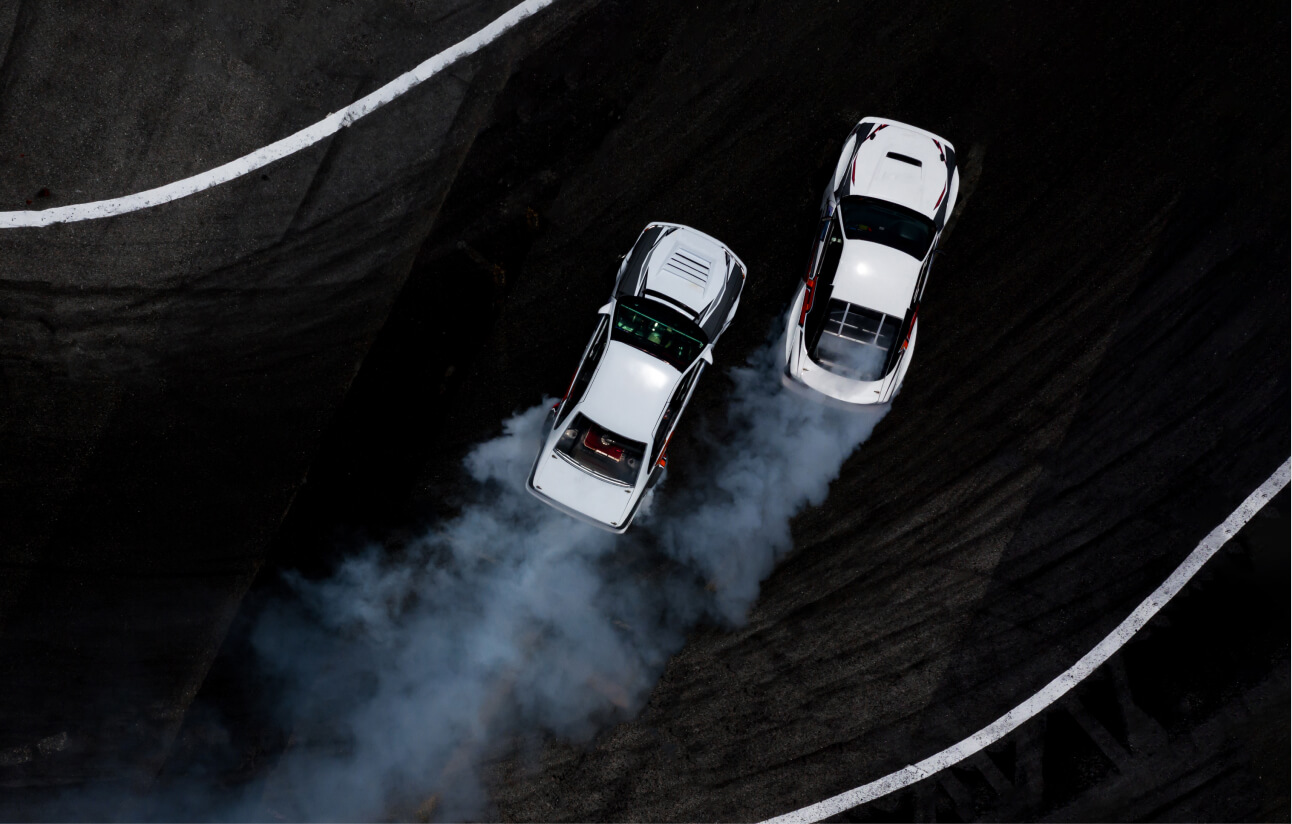 Virtual data rooms (VDRs) have become the new standard across many business sectors regarding file-sharing and document collaboration.
According to the SkyQuest 2022 VDR market analysis report, they are forecasting a 13.20% annual growth rate through 2028 despite a looming worldwide economic recession.
The file-sharing software industry also expects a healthy 8.24% annual growth through 2030, based on a Market Future Research report. So businesses actively use data rooms and file-sharing platforms alike.
Since data rooms and file-sharing applications provide cloud storage, one may think that they are interchangeable.
However, each serves a different purpose and, therefore, offers distinct features. Keep reading to learn the difference between a generic file-sharing solution and a virtual data room.
Data Rooms are built for more than simple file sharing
Regular file-sharing services like Google Drive and Dropbox tailor their services to consumers and small businesses and work well if you need to:
Store files online for free

For instance, Google Drive offers 15 GB of free storage space.

Share large files across departments

DropBox and Google Drive allow you to send and synchronize files over 500 GB on multiple devices daily.

Quickly access cloud files

File-sharing tools are compatible with most, if not all, mobile devices and operating systems.

Collaborate with other users

Editors, advisors, content creators, SEO specialists, and others can quickly access files to work together.
A virtual data room, however, is a whole different solution. While it supports file-sharing similar to a cloud storage platform, it is built for more demanding business processes. Thus, companies use virtual data rooms for:
Mergers and acquisitions

A virtual data room enables users to acquire and research sensitive files, such as financial reports, legal documents, trade secrets, etc., before deal closure.

Post-merger integration

Businesses merge technology systems and sales strategies, develop training plans, and optimize human resources using data rooms.

Bankruptcy and restructuring

A data room allows you to invite accountants, lawyers, financial advisors, creditors, and debtors in a seamless environment to transfer files and collaborate.

Board meetings

Virtual data rooms often serve as boardrooms, allowing top executives to facilitate business decision-making.
Virtual Data Rooms enable more security features for enterprise file sharing
File-sharing tools like Google Drive provide reliable cybersecurity features to protect digital assets, including two-factor authentication, data encryption, and single sign-on.
However, a regular file-sharing software solution lacks specific content protection features, opening opportunities for data abuse. In contrast, a data room is built with data security in mind.
Virtual data rooms offer advanced information security options besides traditional data encryption and 2FA support. A data room might be the best file-sharing site to deal with confidential files due to:
Content protection features

A data room allows you to remotely delete downloaded content on user devices and apply dynamic watermarks and selective document-level permissions.

Granular access to digital files

Data rooms allow administrators to apply content roles and control document rights, such as viewing, editing, downloading, printing, and commenting.

Internal sensitive data protection

You can block unauthorized file transfers via screen capturing, text copying, screen printing, etc.
Efficiency is another Virtual Data Room benefit
A regular file-sharing service offers limited data organization features compared to a data room. For instance, Dropbox clients store private files in one place, with no separation or particular order. The result is more of a do-it-yourself kind of file-sharing site.
You will also need to use numerous workflow extensions and mobile apps to chat with colleagues, send attachments, create tasks, and more.
A data room, in turn, accumulates all these functionalities in one place. It offers robust digital asset management features to keep thousands of business-critical documents at your fingertips:
Workflow automation tools

Datarooms provide built-in Q&A, voting, e-signature, and communication tools to let teams securely share files and collaborate.

Data storage organization tools

A data room automatically allocates, enumerates, and converts shared files for efficient search and use.

Superior document search tools

Unlike a regular file-sharing platform, a data room enables full document search, displaying content within PDFs, textual files, and images.
Leading data room providers also offer onboarding support, helping you set up your data room efficiently. You can even have virtual data room experts set up a data room for you.
As a result, a data room saves you enormous amounts of time in any information-intensive process by combining workflow automation, document collaboration, and project management.
Compare the top five file-sharing programs for businesses
Check the table below to compare the features of the five best business file-sharing solutions.
iDeals
VDR
DropBox Business
Microsoft OneDrive
Box virtual data room
Google
Drive
Cloud file sharing
Maximum file storage space
Unlimited
Unlimited
Unlimited
Unlimited
Unlimited
Maximum file size upload
Unlimited
2 TB
250 GB
150 GB
5 TB
Drag-and-drop upload
Bulk upload
Bulk download
File-to-PDF conversion
Automatic
Manual
Manual
Manual
Manual
Digital asset management features
Automatic document indexing
—
—
—
—
Full-text search
—
Digital security features
Two-factor authentication
Single sign-on
Data encryption at rest and transit
Document security features
Granular access control
Plenty
Limited
—
Limited
—
Document-level permissions
Plenty
Limited
Limited
Limited
Limited
Document access expiry
User session expiration
—
—
—
Built-in watermarks
—
Remote file shred
—
—
—
Built-in document redaction
—
—
—
—
IP address access restrictions
—
—
—
File-sharing stats
Audit trail
Activity reports
Pricing features
Price range
Custom quote
$15-$24 per user per month; custom quote
$5-$12.50 per user per month
€18-€42 per user per month; custom quote
$5.40-$18 per user per month; custom quote
Free trial
30 days
30 days
—
14 days
—
The five best secure file-share solutions for business
iDeals VDR
The iDeals VDR offers an industry-leading file-sharing software solution used by over 120,000 companies worldwide. Businesses use it to share large files, facilitate M&A deals, conduct due diligence, reach out to investors, and more.
What's unique about iDeals?
iDeals is a virtual data room that works as a file-sharing service and collaboration environment available on all operating systems. The following features make it stand out among other file-sharing platforms:
Unlimited maximum upload size

Upload files as large as you need, including ZIP files and entire folder structures.

Built-in collaboration tools

Benefit from Q&A workflows, notes, comments, and live discussions.

Workflow customization options

Configure file storage appearance, terms of use, NDAs, language settings, and more.
Is iDeals secure enough?
iDeals is the number one secure file-sharing solution, enabling password protection, 2FA, dynamic watermarks, remote wipe, granular access permissions, and other features.
You can manage permissions for individual users and limit access to the data room from unauthorized IP addresses.
---
Dropbox Business
The Dropbox secure document-sharing startup has over 15 million paid customers worldwide. Companies use this cloud repository for file sharing, collaborating, and storing large files online, accessible on multiple devices.
What's special about Dropbox Business?
Dropbox Business is a solid cloud file-sharing service if you're looking for balanced cloud storage and file-sharing options:
Good file-sharing service

You can get up to 5 TB of data storage under the basic business plan.

Numerous integrations

Dropbox connects to 30,000 apps to extend its functionality.
How secure is Dropbox file sharing?
Dropbox is a reliable service, offering many more security features than other file-sharing apps. Dropbox secure file transfer enables data encryption, password protection, two-factor authentication, permission-based access, and remote wipe.
So, is Dropbox a secure way to share files? As a traditional file repository, it is secure. However, it cannot compete with virtual data rooms. Its document permissions are limited to download disabling. Plus, it doesn't offer IP restrictions, screen capture blocking, fence view, and other options. As a result, Dropbox exposes user data to more potential risks.
---
Microsoft OneDrive
Microsoft OneDrive for Business is an extension of Microsoft 365 and is a viable choice for dedicated Windows users.
Similarly to other services on this list, it offers several integrations and sufficient storage for transferring large files.
What's special about Microsoft OneDrive?
Microsoft OneDrive for Business might not be the optimal choice from the Microsoft ecosystem. However, businesses may benefit from a few distinctive features:
Tight connection to Microsoft apps

OneDrive allows you to sync and share files directly within Microsoft Office, PowerPoint, Excel, and other apps.

On-demand file sync

Syncing the entire storage strains your internet connection. However, OneDrive allows you to save time by selectively syncing files with multiple desktop and mobile devices.
Is Microsoft OneDrive secure?
Microsoft OneDrive doesn't offer dynamic watermarking, remote-document shred, screen-capture protection, or other vital data privacy features. Therefore, it may not be the best cloud-storage app to use with trade secrets, internal reports, and sensitive documentation.
---
Box virtual data room
Box virtual data room is a file-sharing tool with over 100,00 customers globally that combines secure cloud storage and workflow management. It allows multiple users to share files and collaborate on documents simultaneously while protecting workflows.
What's unique about Box virtual data room?
Box is the least popular file-sharing platform on our list, yet it offers a few benefits to small businesses:
Enough storage space at a minimal price

Virtual data room Box provides unlimited file storage under the basic subscription plan.

Useful first-party integrations

You can exchange large files between the cloud storage, Office 365, and Google Workspace.
Is Box file-sharing solution secure?
The virtual data room Box platform also offers extended data security features such as access controls, document-level permissions, and enhanced data encryption at file transfer.
However, if data security is your primary concern, Box might not be your best option, as its document protection measures don't match those of virtual data rooms. Similarly to Dropbox, Box lacks features that minimize damages caused by malicious activity.
---
Google Drive
Google Drive is a comprehensive, suitable option for individual users and businesses, offering up to 15 GB of cloud storage with a free account. It is part of a Google Workspace subscription that gives you access to Google collaboration tools and unlimited storage space.
What's special about Google Drive?
Google cloud storage minimizes the learning curve thanks to its intuitive web interface and file-syncing features available from the start. It stands out as a user-friendly storage thanks to:
Many viewable formats

Google makes storing and sharing files easy as it opens over 50 file formats.

Affordable file-sharing

While individual entrepreneurs can benefit from free storage, small businesses enjoy 30-50% lower pricing plans compared to other online repositories.
Is Google file storage secure?
Though it may be fine for many users, Google file storage doesn't offer bank-grade information security. It lacks many crucial features, like user-session expiration, remote wipe, and configurable document permissions. Therefore, you may need to switch to a safer solution for maximum security.