Virtual Data Room vs. Dropbox
Author:
iDeals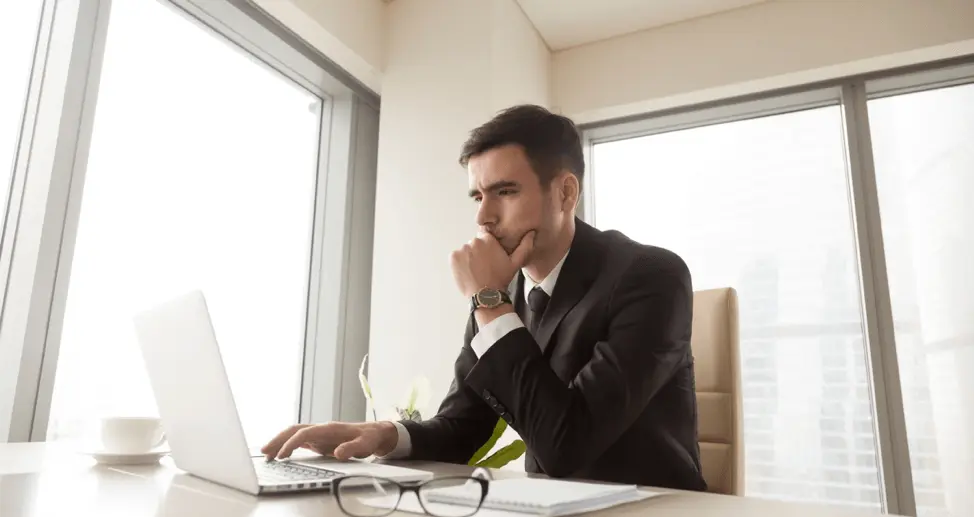 Date:
10 August 2019
The internet has moved much of our daily business from physical spaces to virtual ones.
Cloud-based storage options like Dropbox and Google Drive have made it possible for people to collaborate easily across vast distances. Instead of storing, sorting and sharing paper in a physical conference room, business teams can handle the same information without having to leave their respective offices.
While tools like Dropbox and Google Drive can work well for day-to-day business, they aren't appropriate in every situation. Relying on consumer cloud storage as a substitute for a virtual data room (VDR) may be a recipe for disaster.
The Rise of Cloud Storage and Virtual Data Rooms
At a glance, consumer cloud storage and VDRs look similar in many ways. Both are designed to facilitate the storing and sharing of files. Both systems allow for remote access and provide a way to back up files easily, says James A. Martin, tech journalist and author of the CIO.com blog Living the Tech Life.
Cloud storage has become popular because it allows businesses to manage their data storage and analysis costs over time, says Lisa Morgan at Enterprise Storage. "Traditionally, IT departments managing capacity-strained data centers would 'throw boxes at the problem,' which meant continuously adding physical storage devices."
As the amount of information grew, however, throwing boxes at the problem proved to be an unwieldy solution.
For companies involved in sensitive deals, such as mergers and acquisitions, "throwing boxes at the problem" traditionally came in the form of physical boxes containing actual paper. Documents were stored in one room or office, necessitating physical travel to that location in order to review information, make changes and collaborate.
Storing and protecting these documents was a necessary part of due diligence, which ensures that buyers know exactly what they're committing to when they agree to a transaction, say Richard D. Harroch and fellow researchers at Forbes. Until the rise of cloud computing and cloud document sharing options, however, businesses could only do this due diligence in a dedicated physical space.
Today, online options have transformed paper documents into electronic ones and physical folders, boxes and office space into virtual domains.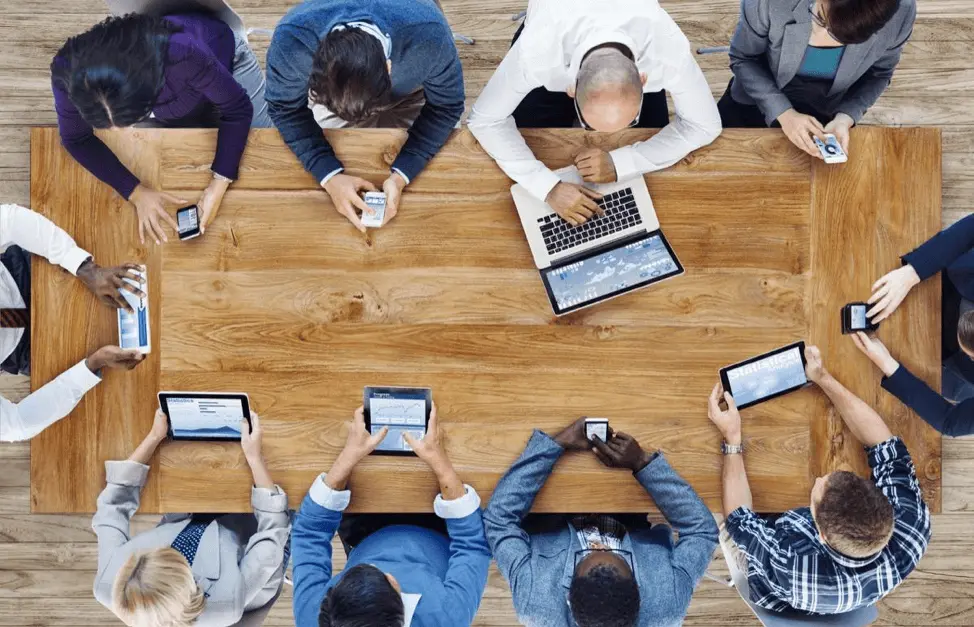 Cloud Security Concerns and the Response of Virtual Data Rooms
With the rise of cloud document storage and collaboration, however, came a corresponding rise in concerns about data security and privacy.
"Security or the lack thereof has restricted universal adoption of cloud services," says Mauricio Prinzlau at Digital Guardian. "The main issue is that enterprises have to entrust the security of their sensitive business data to third parties, who may or may not be working in their best interest."
Top concerns about cloud storage include data control, data leakage, lack of backup services, hacking and the risks associated with allowing document access on individual user devices, which might then be lost or stolen.
Small Businesses Could Be Especially Vulnerable
SMBs in particular may be sensitive to the risks of storing sensitive business documents in a consumer cloud. When information is stored with a consumer service like Dropbox, unauthorized access and data theft can be difficult to detect or prevent, says François Amigorena, founder and CEO of IS Decisions. Managing data security can become a major concern for run-of-the-mill business documents, and an even more daunting concern for highly sensitive information.
The cloud makes it easier to share information, but it also makes it easier to have that information stolen. "Many organizations share a huge amount of sensitive data with their clients over email and via the cloud — and with supply chain attacks on the rise, all it takes it one mishap from one supplier to compromise your data," says Amigorena.
To address some of these risks, some businesses have adopted a hybrid cloud model that keeps sensitive information on in-house servers while allowing less sensitive information to be stored on a cloud provider's servers, says Bojana Dobran at PhoenixNAP. But a hybrid cloud may be insufficient to both protect sensitive data during due diligence proceedings and allow the kind of access key parties need.
Enter the Virtual Data Room
Business data pouring onto the internet through commercial cloud services like Dropbox, Google Drive, Apple iCloud and Amazon Web Services has become a tempting target for hackers, who have attacked each of these services in recent years, says Dr. Rao Papolu, CEO of Cavirin Systems. While these services can be useful for personal or everyday tasks, they simply aren't designed with the level of security and privacy required in the due diligence process.
VDRs help meet the need for a highly secure online space in which to conduct sensitive business matters. Also known as deal rooms, VDRs provide a secure, customizable online repository for key business information, allowing companies to leverage the benefits of online collaboration while avoiding some of the major pitfalls of cloud storage, says Will Kenton at Investopedia.
For instance, VDRs offer not only encryption and password protection, but the ability to designate which documents can be accessed by which parties. That's what the image below illustrates. Note how consumer cloud storage really only does two things: Let certain users add information, and let certain use access information.
Deal rooms, by contrast, offer levels of user customization, and they can get granular about who has access to what documents. Deal rooms also offer the option to see who has logged in, when they did so, and which documents they viewed or modified.
When to Skip Consumer Cloud Storage
Some areas of business, like mergers and acquisitions and regulatory risk management, have embraced VDRs as the norm. Others — startups, SMBs, companies facing litigation — may wonder whether a VDR is necessary for their current needs.
When certain factors are present, a VDR can provide protection essential to a smooth business transaction or relationship.
When Your Data Is Subject to Privacy Laws
A VDR is the more secure choice when a company must share information that is governed by privacy laws, says Lori Wade at Small Business Daily.
For instance, medical information covered by the Health Insurance Portability and Accountability Act (HIPAA) or consumer data covered by the General Data Protection Regulation (GDPR) may require the additional layer of protection that a VDR provides when compared to consumer cloud storage.
Many of the types of data covered by existing laws are so covered because the data is particularly attractive to those who would use it to nefarious ends. Using a VDR helps ensure that this data stays within the hands of those who are authorized to access it.
When You Need Transparency
Some consumer cloud storage options allow you to see when a person is accessing the same document you are, or when an item was last opened by someone on the team. A VDR, however, goes a step further by logging the identity of every user who interacts with every item in the system, every time.
Because VDRs store information about which users log in, which documents they open and how long they spend viewing each document, they're transparent by nature. This makes VDRs a valuable choice not only for mergers and acquisitions but for IPOs, which are subject to stringent transparency requirements, research analyst Tricia Dempsey at G2 writes.
This transparency helps companies track changes and spot culprits in the case of misbehavior. But it has other benefits, as well. For instance, knowing which users looked at which records can help you gauge investor interest or spot areas that may be troubling a buyer. By tracking interactions, your team can plan its strategies more effectively.
When You Need a Customized Digital Environment
Consumer cloud services are often designed as a one-size-fits-all solution. Users are constrained by the tools and user interface provided by the service, which may be quite limited in scope and flexibility.
VDR providers, however, understand that their clients need a service that works for them. As a result, VDRs allow for far greater customization than consumer cloud storage options. For instance, many VDRs allow their users to upload their own logos and branding and fine-tune displays.
Choosing a VDR is only the first step in using one effectively. To carry out a successful transaction or other business matter, good preparation is essential, Richard Harroch writes in a separate piece for Forbes.
For instance, key employees should have a clear understanding of how the data room works and which documents need to be collected for it. Early preparation can help facilitate the overall business transaction by preventing delays in information access.
"Typically, everything material about the business of the selling company will need to be included in the online data room, including key contracts, intellectual property information, employee information, financial statements, and much more," Harroch writes of using VDRs to complete mergers and acquisitions. Participating companies will also need procedures to ensure that all details are addressed, such as ensuring all interested parties have signed contracts.
With adequate preparation, a virtual data room can help ensure that your company's work can move forward, free of the security, privacy and access concerns that may attend the use of consumer cloud storage services.