What is private equity real estate?
Author:
Daniel Mather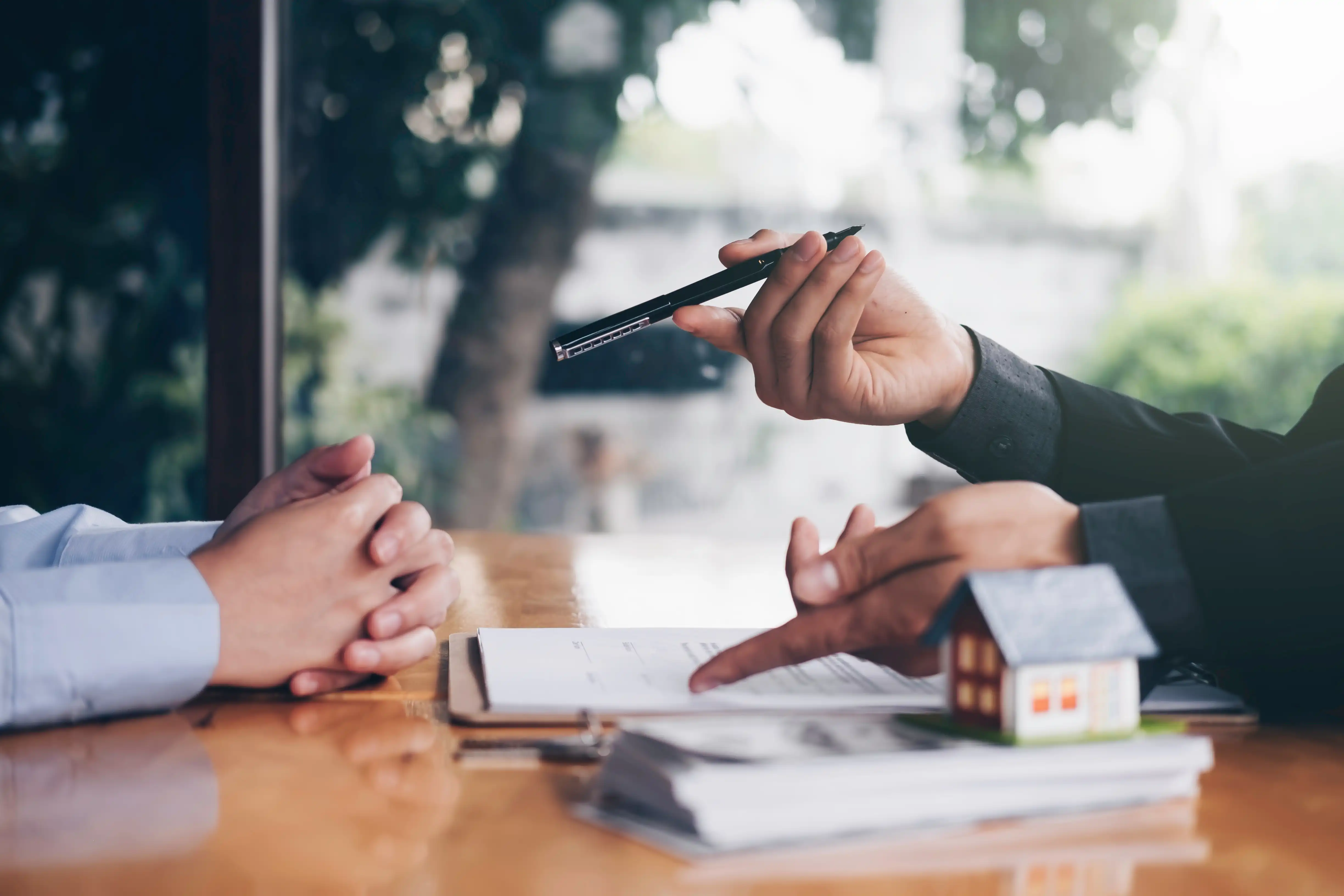 Date:
10 October 2022
If you're an established, accredited investor, you might have been thinking of diversifying your portfolio with alternative investments, like real estate private equity assets.
Private equity (PE) in real estate is an investment firm that manages real estate assets outside public stock exchanges.
These firms (or funds) collect capital from external investors, put it into commercial or residential real estate, develop and sell properties at a higher price, generating substantial returns. Afterward, they pay out capital to investors.
These firms and investors find each other using real estate investment banking services. A real estate private equity fund consists of two main parties:
Limited partners (LPs). These are accredited individual or institutional investors putting their money into the fund. Investors do not participate in capital management. Also, the fund locks investors' capital up until allocating distributions.
General partners (GPs). These are fund managers deciding what property to invest in to generate the highest returns. GP asset management team ensures the property performs well throughout the holding period.
Types of private equity real estate investments
Private equity funds tend to use different investment strategies while managing real estate. Some center around high-value, predictable properties like new multifamily apartment units or office buildings.
Others may invest in riskier but potentially more rewarding assets, like buildings waiting for renovation. Private equity investors differentiate four investment strategies PE firms follow: Core, core-plus, value-add, and opportunistic.
Since PE firms are investment vehicles themselves, we will be talking about these approaches while referring to types of private real estate investments.
Core investments
Core investments usually refer to the high-value commercial real estate property with the following attributes:
High-quality tenants. Such buildings have responsible tenants generating stable income over long-term leases.
Profitable locations. Core property is situated in densely populated urban areas and has high demand at all times.
Predictable income. Such property has a stable, predictable occupancy rate and generates consistent income.
Minimal ongoing capital spending. These are new assets that require minimal to no renovation.
Given that, core strategies involve minimal risk. However, they produce the lowest returns, from 6% to 9% at best, and have long holding periods, sometimes dozens of years. These properties include office towers, shopping malls, student housing blocks, and modern multifamily apartments.
Core-plus investments
"Core-plus" means income growth and refers to real estate that you can buy lower and sell higher while adding minimal value. This property possesses the following features:
More renovation opportunities. Core-plus buildings are still in good condition but require minimal renovation.
Good locations. Such property may be placed further from downtown but still have reliable, high-traffic transportation hubs.
Good tenants. Most tenants pay consistent fees over the long term. Yet, some of them may have expiring leases.
Core-plus strategies generally give 8%-12% annual returns while involving minimal to moderate risk.
Value-add investments
Value-add investments may need several improvements to produce a better cash flow. This property has the following features:
Capital-intensive upgrades. Value-add property requires costly and labor-intensive renovations to attract more quality tenants.
Below-market occupancy. There is a high tenant changeover, and people avoid such properties due to their poor condition, bad location, and other issues.
Management issues. These buildings may have failed inspections, lease problems, utility debts, etc.
Subsequently, value-add funds tend to develop properties to see profits. Value-add asset class can generate up to 15% annual returns as it offers higher value and generates better cash flows post-renovation.
At the same time, such property involves higher risk as anticipated profit may not beat renovation expenses due to hidden issues.
Opportunistic investments
Opportunistic investments involve real estate development and are the riskiest. However, they may offer over 20% returns in the long run. Such property possesses the following characteristics:
Major repair requirements. Such property needs significant structural repairs or a complete overhaul.
Repositioning requirements. Opportunistic buildings may require repurposing alongside major repairs.
Undeveloped land. There may be no access road, parking, water, gas, electricity, and other infrastructure nearby.
Opportunistic funds target industrial properties in bad condition, withered buildings in the suburbs, and other seemingly low-value properties.
Such assets may generate zero returns at acquisition but bring huge income once repaired, repurposed, and correctly managed to fit the demand gap.
Pros and cons of investing in private equity real estate
Let's discuss a few pros and cons real estate private equity investments imply.
Pros
Higher returns
Private equity generates 11% average net annual returns based on 21 years of performance analyzed by the CAIA Association. For comparison, it's 4.1% higher than public market investments.
Passive income
Investing in real estate private equity firms might be a preferable option for high-net-worth individuals seeking passive income.
Once you put your capital in a private equity fund, you relieve yourself from market research, property maintenance, and headaches of real estate-related assets. A general partner will do the heavy lifting for you while you can free up time for whatever activities interest you.
Interest alignment
A private equity fund usually invests up to 20% in the total capital. Most importantly, general partners will not profit from the deal until investors receive 6-9% returns. As a result, both limited and general partners are interested in maximizing returns.
That's not the case with public real estate investment trusts (REITs) that generate income regardless of your portfolio performance.
Cons
Management fees
Private equity real estate operating companies offer investors expertise, professional tools, and real estate brokerage.
In exchange, private equity asset managers charge fees that may cut from 0.5% to 2% of your returns. These firms also take some part of the capital upon achieving profit targets.
High entry point
Many private equity real estate funds require as much as $20 million in initial investment. However, some funds set entry deposits in the $250,000-$500,000 range.
Additionally, such funds accept only accredited investors with substantial annual income, investing experience, or successful careers in the financial industry.
Long investment period
Institutional and individual investors should anticipate profits over a long investment period. Growing returns may take three-five years on average and decades sometimes. It's a typical holding period for a private equity real estate firm.
As a result, you may expose yourself to market risks, like falling property prices in rapidly changing economies.
Top five real estate private equity funds
Here is the list of the five largest real estate private equity funds (PERE), their specialization, and their performance.
Note: Financial data is retrieved from official PERE firm websites and PERE Magazine, a leading publication in the real estate private equity market.
Blackstone
Blackstone is a global private real estate investing firm founded in 1991 and headquartered in New York. It serves pension funds with over 31 million pensioners in the US alone, having over $319 billion in capital under management.
Five-year fundraising total: $48.7 billion
Specialization: Opportunistic, core-plus
Brookfield Asset Management
Brookfield is a Canadian investment firm founded in 1899 and headquartered in Toronto. It delivers investing services to 2,000 investors worldwide and has over $750 billion in capital under management.
Five-year fundraising total: $29.9 billion
Specialization: Core, core-plus
ESR
ESR is the third-largest REPE firm globally, established in 2016 in Hong Kong. It operates in 28 countries and has over $149 billion in assets under management.
Five-year fundraising total: $16.6 billion
Specialization: Opportunistic, core, core-plus
Starwood Capital Group
Starwood Capital Group is an American private equity firm established in 1991 and headquartered in Miami. It helps investors from over 30 countries manage $125 billion of capital.
Five-year fundraising total: $21.7 billion
Specialization: Opportunistic
GLP
GLP is an Asian PERE firm founded in 2009 and based in Singapore. It operates in 17 countries, serving over 60,000 customers and having over $120 billion in capital under management.
Five-year fundraising total: $15.5 billion
Specialization: Value-add