Zomato's Success Story Is a First for India's Troubled E-commerce Sector
Author:
Kathryn Gaw
Date:
11 April 2016
Share on Twitter
Share on Facebook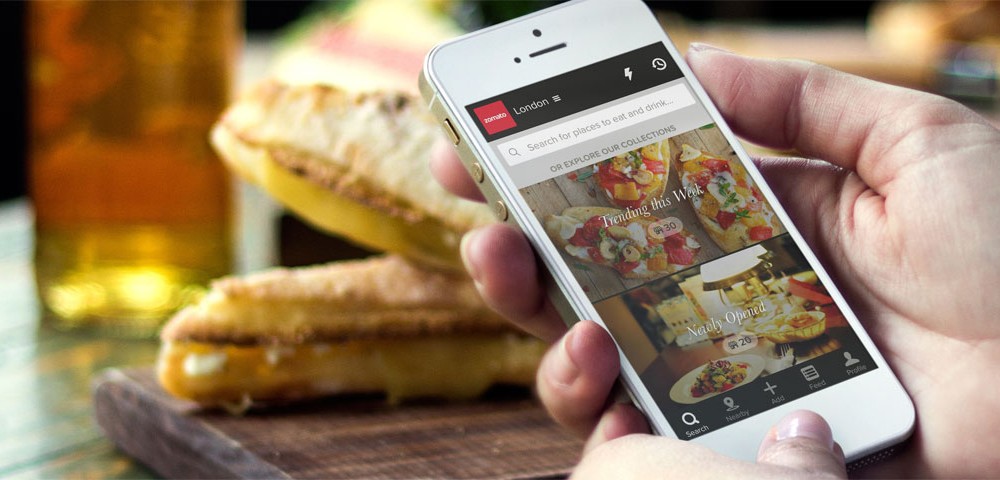 In March, India's largest restaurant delivery app Zomato announced a major milestone – it broke even in its home market, and is on track to become profitable by mid-2016.
The news have come just months after the startup was forced to lay off 300 staff in an effort to cut costs and appease its investors, who have watched other food-based e-commerce sites close down or become acquired over the course of 2015.
In fact, Zomato's 33-year-old CEO Deepinder Goyal maintains that these cutbacks are vital when it comes to reaching the new profitability goals. "We are not hiring for the moment," he said. "And we are keeping tabs on every little bit of spending we do."
However, Zomato's success is not merely down to frugal management. The firm has received hundreds of millions of dollars in investment capital since its launch in 2008, from knowledgeable (and active) investors such as Sequoia Capital, India's e-commerce veteran Info Edge, and Singapore's Temasek Holdings. This year, Goyal is hoping to raise a further $200 million to expand its food delivery service, and expects to double its monthly revenues over the next six months.
Over the coming year, it is moving ahead with plans to expand in new markets, and to improve its content offering with a dazzling new payment system. By April 2015 officially achieved 'unicorn' status when it was valued at $1 billion, and one year later it is still winning new customers and new investors alike.
So why is Zomato flourishing while its competitors flounder?
Zomato allows customers to scour a database of 1.4 million restaurants across 23 different countries, reading menus, making table bookings, and ordering food for delivery. It is by no means the only player in this space. Indeed, companies such as Opentable, Just Eat and Deliveroo have been doing this for years. However, Zomato is the only one focusing on the lucrative Indian customer base.
The Indian e-commerce market has won billions of dollars of investment over the past five years, yet thus far there have been more high profile failures than success stories. India's unicorns (start-ups, which are valued at more than $1 billion) have been few and far between.
Investors have been attracted to India's huge market potential, with a population of 1.2 billion and counting. And earlier this year, India overtook the US to be named the world's second largest smartphone market, after China. This would suggest that the e-commerce market is ready for a boom, but investors are still waiting.
What's Zomato's secret?
Zomato stands apart because of its low overheads and a forward-thinking customer acquisition model. Goyal is quick to point out that, while his competitors spend up to $15 per customer on acquisition costs, Zomato spends an average of just $0.04. This means that the firm starts breaking even on each customer from the very moment that they place their first order – everything after that is just profit.
Furthermore, the majority of Zomato's earnings come from restaurant advertising, and with 19 million registered users (at the time of writing, 1 April 2016), it can afford to charge big for banner space on its app.
While its competitors such as Swiggy and Burrp have been slow to see growth, and some (e.g. Foodpanda and the Nexus Ventures-backed TinyOwl) have been forced to close down some operations, Zomato has been expanding into Indonesia, Hong Kong, and the UAE, where it has also hit operational break-even. It is now active in 23 countries, and is strengthening its presence in key markets through acquisitions including San Francisco-based Urbanspoon.
Earlier this month, it announced the launch of an innovative new cloud-based point of sale system called Zomato Base, demonstrating the company's commitment to growth through content, not marketing.
As long as its next funding round goes according to plan, Zomato should be able to hold on to its unicorn status for the foreseeable future.