Why We Shouldn't Forget about Fencing
Author:
Daniel Mather
Date:
11 April 2016
Share on Twitter
Share on Facebook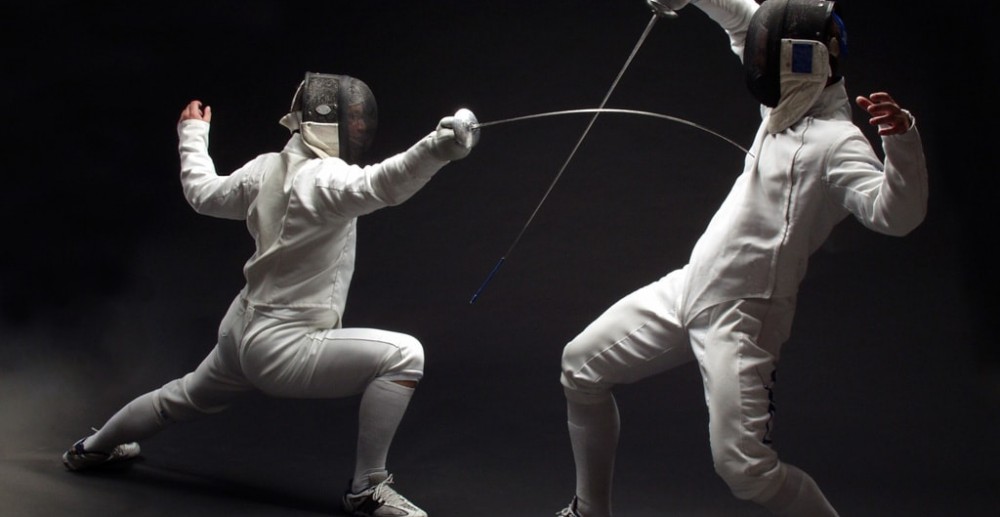 In a world where there is no shortage of adrenaline-infused, action-packed sports and pleasant outdoor pursuits or all kinds, you might be tempted to ask the question – who needs fencing? We know we have… Well, the answer of course is that no one really needs fencing but that doesn't mean we should forget about it entirely or overlook its appeal as a thoroughly fun and elegant way to get some exercise. Today, Deal Making Wire allows itself to get a little nostalgic…
A long history
Fencing has been around as a sport in much the same form for thousands of years and is even reckoned to date back as far as 1200 BC. The basic premise of the sport could hardly be more straightforward with two people paired up on opposite sides to engage in a one-on-one sword fight – with protective clothing and cushioning in place to make sure no one is hurt, of course. Points are awarded for precision moves and for poking opponents in particular areas of the body without being pushed aside by a counter move or defensive parry.
A need for speed
To the untrained eye, fencing can seem somewhat sedate, because it takes place within a relatively small space and doesn't involve balls being thrown on smashed around. But, in fact, fencing requires of its participants a great deal of athleticism and dexterity and matches between top fencers involve lightning quick moves and counter moves. It's a more elegant alternative to racing.
A truly inclusive sport
Fencing is also a sport that anyone of any age, ability and sensibility can get involved in and potentially get a great deal out of. It's a perfect sport for children and for anyone with disabilities and it keeps both body and mind active in ways that can be valuable for all manner of reasons. Above all of course, the key appeal of fencing is that it's actually really good fun once you've learned the basics and particularly if you're up against someone of a similar ability so you can engage in a close encounter.
Olympic ambitions
Having been formalized in the late 19th century into a competitive sport with specific rules and parameters, fencing is one of only a small handful of sports that have featured in every one of the modern summer Olympic Games events. The only other sports that can claim the same are gymnastics, swimming, cycling and athletics, so there is a huge sense of history and prestige associated with fencing whenever it features at the Olympics. Plus, the contests at each Games bring together the very cream of the world's top fencers in a variety of different categories with the prizes on offer, of course, being the not inconsiderable matter of Olympic gold medals.
Good for brain
Fencing is sometimes referred to as being a lot like a chess match but with more physical elements and that description is entirely apt. Each of the three variants of the sport, namely foil, epee and saber, involve a unique blend of mental and physical attributes, which take a huge amount of skill and athleticism to master.
So, there are really any number of reasons not to overlook the sport of fencing and plenty of reasons why we should cherish and appreciate it and even, perhaps, give it a go ourselves whenever the opportunity arises.