New Uber Logo Lacks a Bit of Expressiveness
Author:
Robert Erich
Date:
18 February 2016
Share on Twitter
Share on Facebook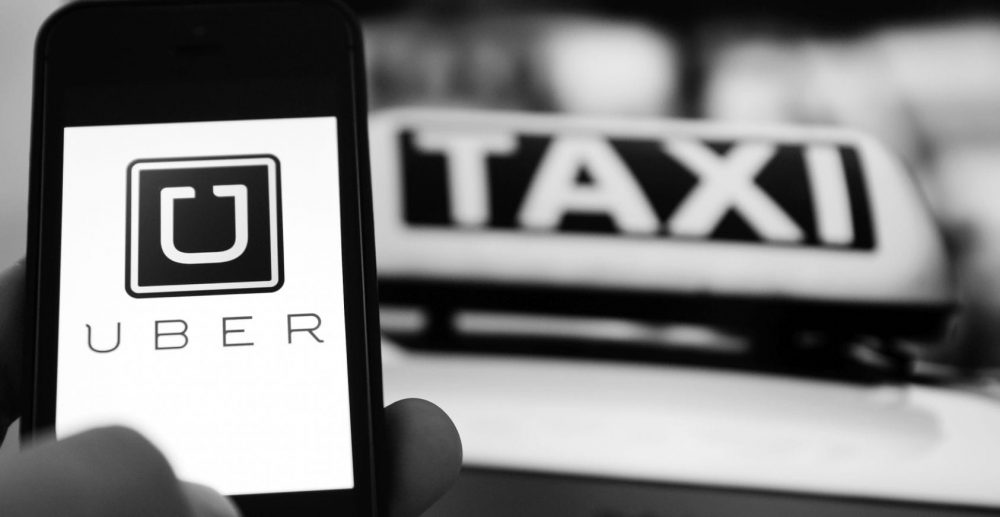 The black-and-white Uber app icon that defined the private ride-share Unicorn for the past 4 years has undergone a controversial overhaul. Driven by Travis Kalanick, Uber's optimistic founder and CEO, the rider and partner app's re-branding has been a long time in the making. The sleek "U" icon that millions have been tapping for employment and a quick ride has been replaced by a bit imposed over an atom— symbolic carriers of information and matter. Along with the app icon's change comes a logo redesign, and branding overhaul that includes custom color schemes, patterns, and guidelines unique to each of Uber's 68 carrier countries. This branding shift reflects Uber's desire to become both more flexible and globally relevant. Unsurprisingly, reactions have been mixed: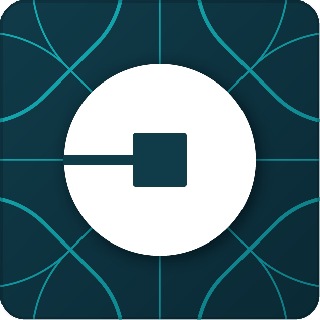 New Uber Logo.
What started as "a black car service for 100 friends in San Francisco" turned into more than the first two logos could encapsulate. For Uber, the black badge outgrew the company's mission because it represented an outdated fraction of its utility as a niche car service. Additional branches of on-demand car services (uberX, uberPOOL, and UberCommute) further expanded the scope of Uber's already extensive market share.
Moreover, Uber's massive worldwide popularity, and the cultural and social differences inherent to its operation in each location necessitated bespoke color schemes and guidelines according to the needs its diverse user-base. Uber wants to be perceived as a mover of higher ideals—bits and atoms. In a Wired unveiling of the new branding and logo, Kalanick and designer Shalin Amin, (who recently left Uber) established the five pillars that describes the company Uber hopes to be: grounded, populist, inspiring, highly evolved, and elevated.
But despite Uber's best efforts at a smooth transition, the logo overhaul stands as yet another of its many, many controversies.
True to form, the Internet's outraged masses took to their keyboards:
I don't know guys, I kind of like the new Uber logo. (the blue ghost represents worker rights) pic.twitter.com/x9PPxz0JdE

— Matt Haughey (@mathowie) February 2, 2016
Hmm I thought the new Uber logo reminded me of something… pic.twitter.com/suwqrvCqe4

— Jonathan Shariat (@DesignUXUI) February 3, 2016
Uber's image overhaul is three-fold: branding, logo, and app icon. As the customer's touch point, it's the logo change that has sparked the most outrage. This icon and logo change isn't a small change like Airbnb's (which received considerable backlash) or Google's sans-serif redesign. Even Google's restructuring into Alphabet, though superficially puzzling, makes good business sense and aligns with Google's current needs.
Uber's icon redesign does nothing constructive for the brand, and hurts its once strong brand recognition. The whole fiasco belies the incompetence behind its inception. What was supposed to be a puff-piece unveiling didn't even hold back in their confusion about the logo redesign: "Truth be told, Amin and Kalanick didn't fully understand what they were trying to do, either."
And it gets better:
Kalanick is not a designer. He's an engineer by training and an entrepreneur by nature. Yet he refused to entrust the rebranding to anyone else. This was an unusual decision. Most CEOs hire experts—branding agencies that specialize in translating corporate values into fonts and colors—or tap an in-house team. Not Kalanick.

         Wired magazine
The bit and atom theoretically represents a higher calling for Uber—a coalescence of matter and information. In practice, it alienates the company from its established brand. The icon is not distinguishing in any way, and has probably led to an influx of inebriated frat boys walking home because they couldn't find the  "U" on their smart phones.
Uber's rebranding and redesign is simply happening too early. By trying to encapsulate everything it hopes to be, Uber is leaving behind a crucial component: what it is now. And what it is now is a $65 billion pseudo-taxi service that put the cart before the horse.
Rebranding is a fact of business, but redesigns should happen gracefully—subtly even. This bold move shocks the customer, confuses design enthusiasts, and makes even the most casual business observer ask, "Where exactly does Uber think it's going with this?"
We'll find out soon enough (but hopefully a redesign will come first).